[Even in a slow economy, the beauty and wellness industry still keeps growing, which makes it an ideal market for many businesses. However, the same as other industries, the salon, and spa sector carries its own particular challenges that every successful manager must encounter during the operation.
And when your spa mismanages these issues, it will definitely COST you time, money and customers. So if you are having problems with your spa right now and want to find a solution to improve the performance, keep reading because this article is made for you.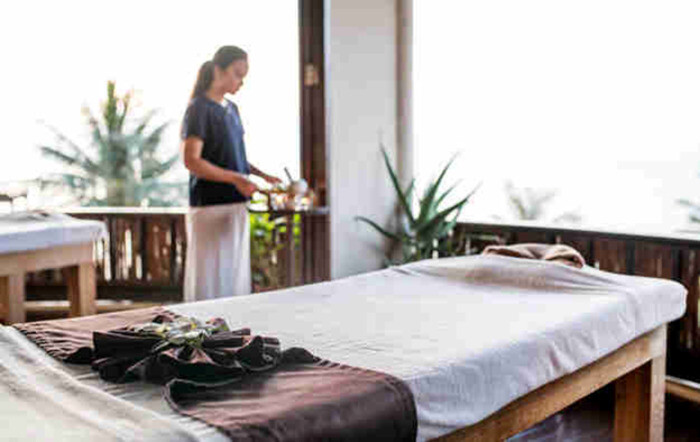 5 Challenges That Surely Happen To Every Spa Manager
Whether you are the owner of a spa or even a manager, you will experience a variety of challenges that will inevitably become depressing.
Here, we have created a list of five common challenges that you are likely to suffer during your execution time.
Inconsistent Customer Service
Please bear in mind that the spa industry is very aggressive and you simply can not keep customers without quality service as your game changer.
Usually, the mood of the spa employees will affect the way how a customer is satisfied. Therefore, if you want to be pleased with your customers, you need to make sure your employees are pleased first. Needless to say, if people don't feel well cared, customers won't continue to give you their business. You must make your customers want to return.
Employee satisfaction contributes incredibly to how guests are handled by your employees. Once you understand that taking care of your staff then they can take care of your customers, you will complete the most important task is ensuring their basic needs are fulfilled.
Disloyal Employees
For many leaders in the spa industry, high turnover rates have become a problem. It is no surprise that there is a scarcity of spa professional staff from spa assistants, spa receptionists, therapists to spa managers. They will all move to your opponents for multiple reasons: better financial conditions, better career opportunities, big brand names to have on their profile, new location, etc.
The spa industry is enormous and fast-growing, and the demand for skilled professionals always undoubtedly exceeds the supply. Therefore, spa owners and managers should start to think about spending resources in applying all the necessary progress within their spas to make sure that their staff stay as long as possible and grow with them. This long-run capital expenditure will result in higher profits and lower expenses to recruit and train new staff members.
Too Many Working Hours
There is a tradition of working long hours in spa management. It's fundamentally explained as "just part of doing business." Those times will eventually happen with every spa manager. Therefore, consider implementing some changes to your daily schedule and frameworks before they do.
Smarter work still means hard work, but less frequently. Take your time to find a solution on how to arrange everything easily. This will avoid an overwhelming feeling and will make you seem more in control of your business and life.
Demanding Customers
Customers are more apprehensive about the full spa experience now than ever before, and if you are not capable of adapting the available access to alternative solutions, it will make your competition so much more appalling.
Consumers are tilting away from the trendy, now they are viewing at the tangible results and spent time in the spa to evaluate their experience. In fact, customers are seeking visible values in the experience. With the economy still suffering, value-added services are always a nice touch for consumers. Moreover, technology is also growing more prevalent in the industry for online bookings, alerts for last-minute spa deals, etc. Ensuring your business is mobile and technologically innovative can help enhance guest experiences.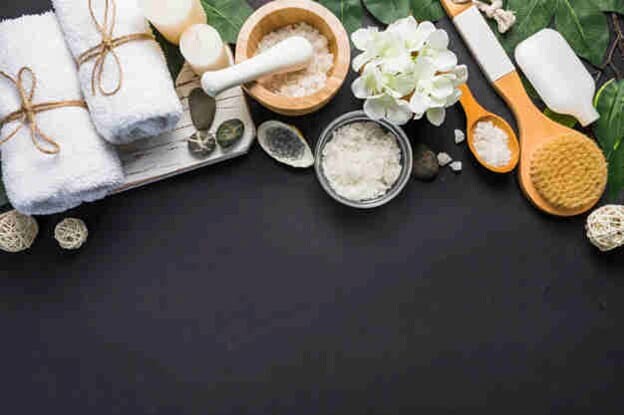 Overstock Spa Products
Whilst your main objective is to provide a service, your spa products can provide additional revenue. Therefore, making a retail recommendation is part of the service offering.
However, sometimes your spa staff often don't do this for a variety of reasons. That could be they are not trained to sell or even many massage therapists feel that what they do is spiritual and medical, which they don't think that discussion of commerce is appropriate. Either simply, they're shy people and may find it initially difficult to establish a pitch about products.
17 Simple Tips To Owning a Successful Spa Business
Most management problems can be solved by implementing new procedures for your staff and clients.
The right improvements will allow you to remain properly staffed at minimum cost & time and allow you to excellently serve as many of your clients as possible in one day, which follows that will allow you to better handle your own day spa.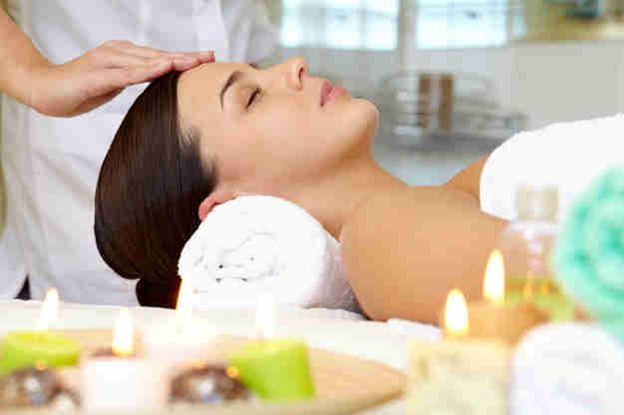 Below we offer 17 simple tips to not only smoothen your daily operation but also ensure you can implement to have a more profitable, more productive administration at your day spa.
Scheduling Appointments & Staff Effectively
It can be an exhausting task to manage all the appointments of a day spa. When creating your customer schedules, many factors must be taken into account and it is easy to make mistakes. It will cost time and money if you set the wrong date of appointment or miscalculate labor.
It is recommended that you use an online spa scheduling software to help with scheduling. With the right software, you can complete your scheduling tasks more quickly with fewer errors which will make your day spa more effective.
If you are an inexperienced spa manager, remember to examine the typical period of time each appointment will take to arrange appropriately. If there is an extra time demand, schedule a less busy day for the customer. Also, always set a maximum number of customers per day based on what your staff can handle.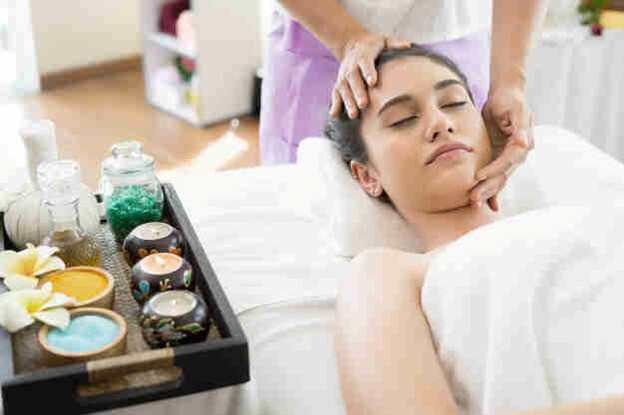 Upgrading Continuously To The Build Strong Competitive Service
You can make or break the service quality that you deliver. No matter how talented you and your employees are or how powerful your therapies can be, as long as your service is terrible, you ain't gonna win customers or sustain in the sector.
Your first objective is not only to understand what you're doing, but also to make sure that your skills and knowledge stay up-to-date and competitive. Therefore, you will always be at the top of the market by being one step ahead. As a consequence, you will be seen as a trusted professional that can offer innovative methods and trustworthy results.
On the other hand, it is important to have strict standards throughout all the services you provide. Even if you are specializing in a specific area, giving terrible service when executing other spa treatments will lead to disastrous responses and potentially an absence of going-back customers. It is more comfortable for many people if you can offer a variety of beauty treatments in one spot. Make sure all of your standards are applicable in all additional services.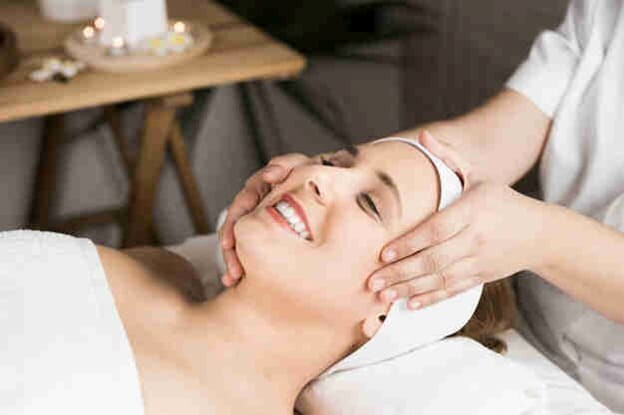 Training & Encouraging Your Employees To Nurture Loyalty
Training is an important aspect of ensuring that your spa can make staff members who will be able to communicate with customers and offer the best service possible — and strengthen the likelihood of generating loyal customers — every time.
In particular, therapists should be coached to use the favored technique of draping, wrapping, and other sorts of services of the spa.
Once you have a consistent, excellently-trained team in place, you can encourage and keep employees by adding extra incentives. You can offer incentives for selling spa goods, special deals on spa services or even team-building activities in addition to job benefits such as medical coverage, transportation, etc. for full-time employees.
Offering The Appointment Registration Via Online Booking Software & Other Directories
Managing calls and emails from clients wanting to book appointments can be complicated and take up a lot of your time. Spa booking software lets your clients book on your website 24/7 and integrates with a cloud-based calendar so you won't have to worry about scheduling conflicts.
Best of all, when clients find your spa online, you can make it easy for them to book an appointment without even picking up the phone or visiting your website. The tool offers a marketing network that displays an "Online Booking" widget directly on any platforms that link directly with the spa booking software.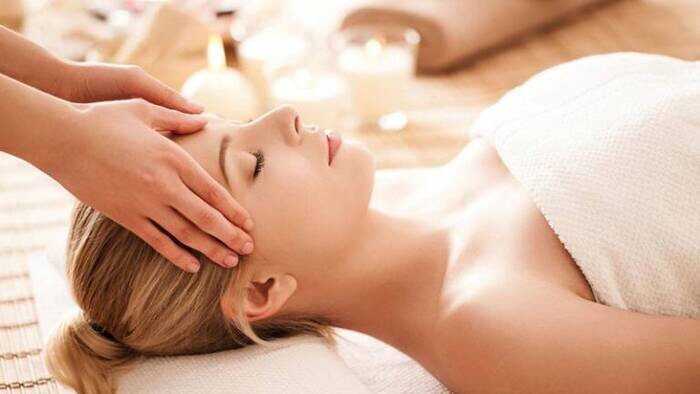 Hiring Qualified Staff & Giving Them Incentive Programs
Recruit excellent staff. Your employees are the cornerstone of the excellence of your business. For spa businesses, this is even more particularly accurate because the beauty industry is highly customer-centered. This implies that the engagement between your line staff and guests will decide your chance of success in the market in the long-term.
The incentive program is a system for staff performance with pay and benefits to be compensated and motivated within your spa business. Most studies show that the motivation for employees to do their best is not money alone. You can provide both financial & non-financial recognition for their exceptional performance or invest in non-spa-related training programs & skills.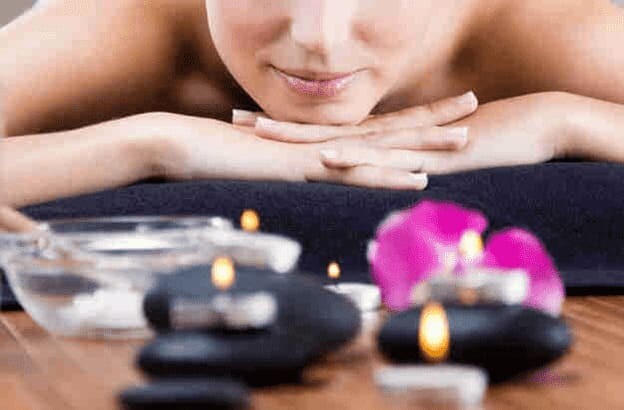 Create A Comfortable, Clean & Safe Atmosphere For Your Customers
From the moment where the customer arrive at your spa facilities to the moment where they leave, a tidy, comfortable, pleasant and relaxing environment should be illustrated to them.
Customers at the salon and spa always expect cleanliness. Make sure employees sweep floors in between. Make sure every customer have towels, sheets, trimmers, and other equipment washed and fresh.
Also, comfortable sofas and furniture should be installed in the waiting areas. Books and magazines are displayed on the coffee table. Anyway, do everything you can to continue making your spa lounge more luxurious and meditative will help to retain customers and gain new ones.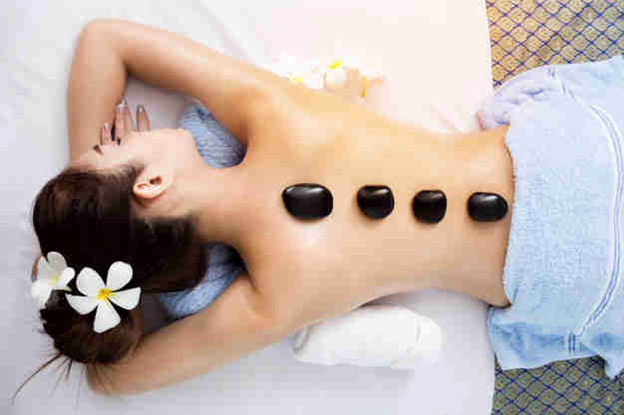 Have A Clear Goal-setting To Know What Your Objective Is
Make sure you set your spa business goals. You will have to know wherever path you should go when overseeing a spa business. If you don't set your spa business goals in terms of planning, you won't have a clue of the right direction to go.
All of this will require you a lot of hard work whilst trying to figure it out and run a spa business on your own. Always remember that your business would have no objects to pursue without those goals.
Making Accurate Profit Projections
You should be absolutely accurate in analyzing your spa business profit projections. You will not be able to make sustainable business decisions without these strategies of forecasting.
Obviously, this is a crucial part of running a spa business. Making operating profit projections for the next year allows you to make strategic business decisions that will help you navigate your spa better. This is a vital element of your training if you are learning how to manage a spa business.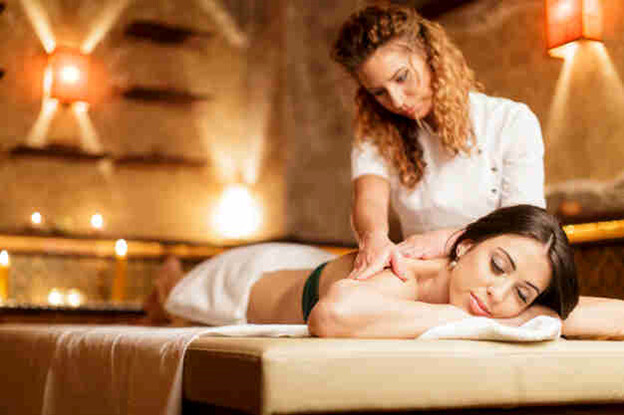 Offer Valuable Service & Products
It can be difficult to distinguish your spa from the rest between many existing spas. Therefore, being creative is the strategy to stand out among the masses. It's valuable to do your research, cultivate a concept, and then complete it.
Devote your resources to set up a spa that will flourish beyond the rest. We recommend a few add-on service ideas that you may need to acknowledge to benefit your spa on the right track and such as hair creme baths, body splashes, hand holding, and functional beverages.
Even free samples from vendors and new signature products can be used as a complimentary upgrade to your conventional treatment to create a buzz and willingness to pay, build enjoyable value-add promos that include particular products, or put together in a lovely cosmetic or organza bag.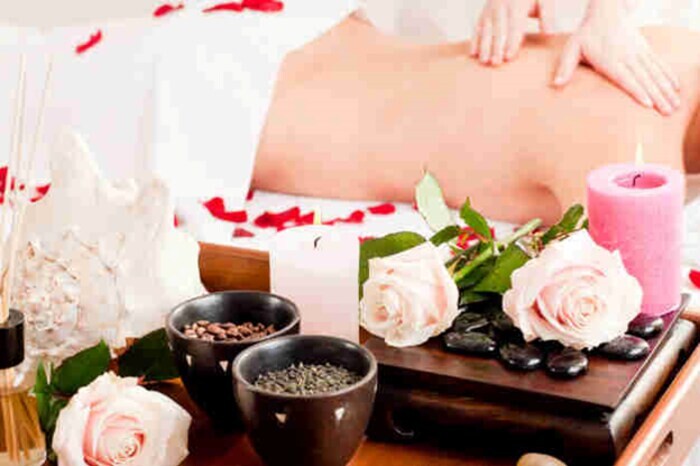 Keeping Business Records Organized On Spa Management Software
You can apply the same system for all appointment bookings and customer data. The use of a salon and spa software will help to ensure accurate management of data and scheduling. These changes will help to satisfy customers and improve the overall efficiency of your spa.
You have to be organized if you want to improve operations and make your business go further This is the best way how a spa business can be managed.
Writing A Business Plan To Get Your Spa Or Salon Off The Ground
You should have a spa business plan whether you're just beginning to learn or you've been in the industry for years. An excellent business plan exists to serve as a handbook to help you manage a thriving business, and when submitting for financial support, banks and investors will also require you to have one.
It does not have to be intimidating to write a spa business plan. It can be quite fun and interesting, in fact.
Work creatively rather than sequentially on your business plan. That is if you're trapped in one segment, feel free to skip over or add things if you want. Don't think too hard once you get attempted to make your business plan flawless. See it as a gathering world for your thoughts, then you can paint it up then if you need to show it to a bank or investors.
Building Good CRM To Gain Repeat Customer
People are much more likely to come back to a spa they've experienced before than the one that they haven't visited before Store essential customer contact information by using an effective CRM on spa software and keep track of your best customers on a regular basis.
You can send targeted marketing emails and make phone calls directly from the database, set automatic reminders after you have made contact, schedule appointments, and much more.
Leveraging Online Reviews & Spread Positive Testimonials
Spas and salons frequently overlook, ignore, or respond inappropriately to their online reviews. This is a bad decision since reviews can have a significant impact on your business. A good first step is going to set up a Google alert for the name of your spa so you can track your business online.
If you receive a negative comment, respond quickly in a calm tone to the reviewer. You can take full responsibility or ask the writer to contact you immediately to correct the situation. A rational response can turn criticism into a supporter, showing a level of service care that can neutralize the consequences of a negative review.
Word-of-mouth advertisements are one of the most persuasive forms of marketing. People who hear about your spa services are more likely to become customers than people who only saw a commercial because they learned someone else had a wonderful experience.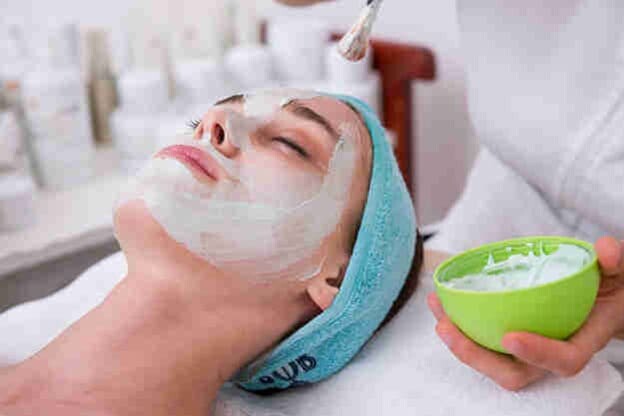 Launching Promotional Events To Reach More Potential Customers
A spa has always been about the experience, so it's vital to get possible clients to try out your space. One of the wisest activities for any spa is to run a series of event days where people who do not need to necessarily be clients to be invited.
Start organizing a private "friends/family" event— as an art exhibition, a 101 class of essential oil, or a sampling of liquid. Actually, attempt anything that could entertain and enable people to experience the spa facility. No sales required. Just send them off and watch the sales roll in with a gift bag.
Having A Local Media & Publication Feature Your Spa
Local media outlets are wonderful places to display your spa. A featured article may outline how you started your spa business, your competence, and what you're offering that no one else does. You could also include testimonials from your customers (even greater if they have "celebrity" status) and promote your product line. The real kicker is to have a professional cameraman appointed to take images of you in the spa performing customer service and environment of the spa facilities.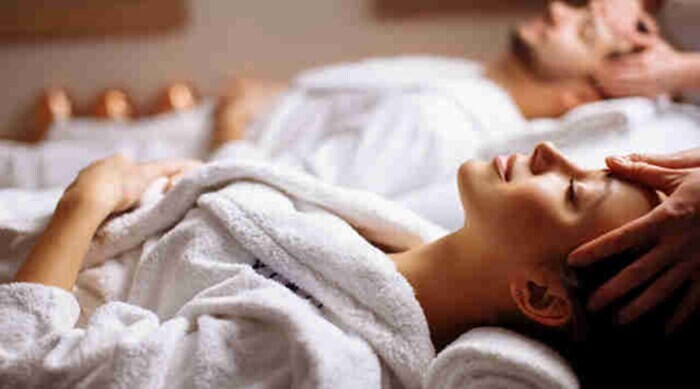 Sharing Videos & Pictures Of Your Spa & Give Away Prizes On Social Media
Videos and photos go viral these days – in email campaigns, social media feeds from Facebook, Twitter, ads from YouTube, Instagram, and in the commercial section in online magazines. Using visual graphics is to be an effective marketer. For example, using videos both from you and customers to show a relaxing treatment in the spa or the luxury of the spa facilities.
Social promotion is one of the best ways of engaging and building an audience. Social promotions work by awarding a prize relevant to your business and collecting entries from winning people.
For two reasons, this works. First, you are creating a targeted list of customers interested in the services. Businesses can then use exclusive discounts and targeted ads using a custom audience to follow up with this list. Second, by increasing the amount of engagement around each post related to the campaign, you help build the social media presence of your brand.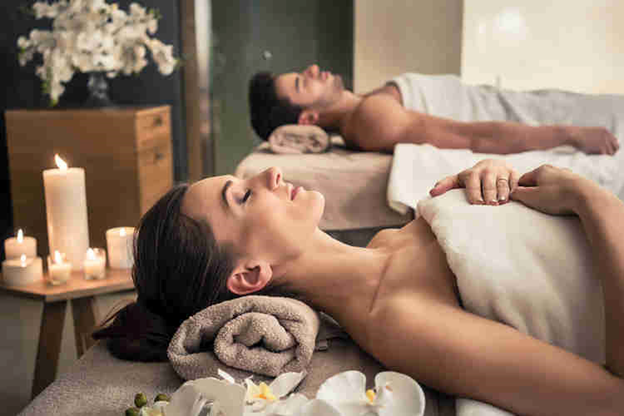 Passion At Work Is Important!
We can say this factor is the most crucial part of the job.
It always requires careful and intensive engagement with customers to run a spa business. Although the working environment is genuinely friendly and pleasurable, there will be customers who may like to ask for additional services or complain a lot.
The job can even be disheartening in some cases, physically exhausting and psychologically stressful. However, your job requires that the process you operate should never reflect any of the negativity you feel. It is your obligation as a professional to give your customers with excellent customer service that satisfies and even exceeds their expectations.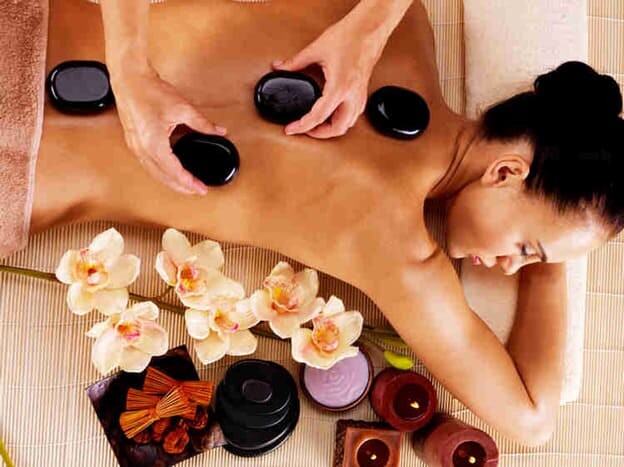 What Is The Best Solution To Manage A Day Spa Business?
The above suggestions are really feasible, aren't them?
However, what if you want to put more effort into acquiring new customers and improve operation, but simply don't have enough resources in terms of finance and labor?
It's time to let the most powerful all-in-one software solution for your spa come and help.
bePOS provides cloud-based software with reasonable price for supervising your spa and salon efficiently with significant features:
Online Booking
CRM
Report
Inventory Management
Cash Management
​Staff Management
Treatment Management
Especially, you can manage all your day-to-day spa performance online easily from anywhere via using your PC, tablet or smartphone.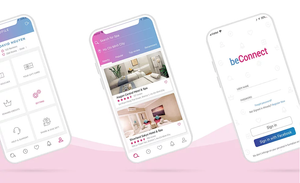 You may be interested in: