A well-run hair salon can be a profitable business no matter what state the economy's in. Salon managers need to have their business incorporated, hire employees, attract customers and make sure they stay happy.
Have you ever thought about what are the requirements the salon managers need to consider when opening a hair salon?
Keep reading to find must-have requirements to start a hair salon!

5 Fundamental Conditions To Run A Hair Salon Successfully
General business license
All business requires a business license, a federal employer identification number for tax purposes and a resale permit if you plan to sell products such as hair styling and skincare products. In addition, check with your local city or county government regarding permits depending on zoning, building usage, and occupancy limits.
Contact your state's health department to receive the proper health inspection for your salon and the types of services it offers.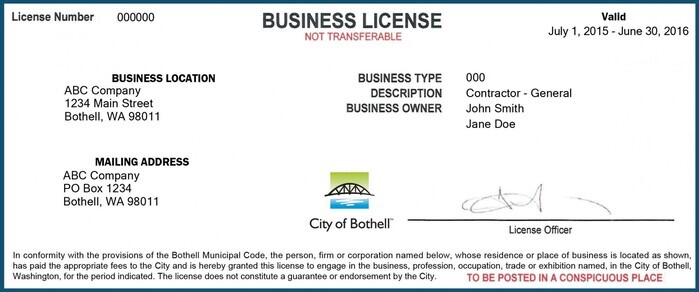 a. Retail seller permit
Your state may require you to have a specific permit in order to sell retail. A seller's permit typically does not cost anything. However, you may be required to place a security deposit to cover any unpaid taxes in case the business closes. The amount of the deposit will be determined at the time of application.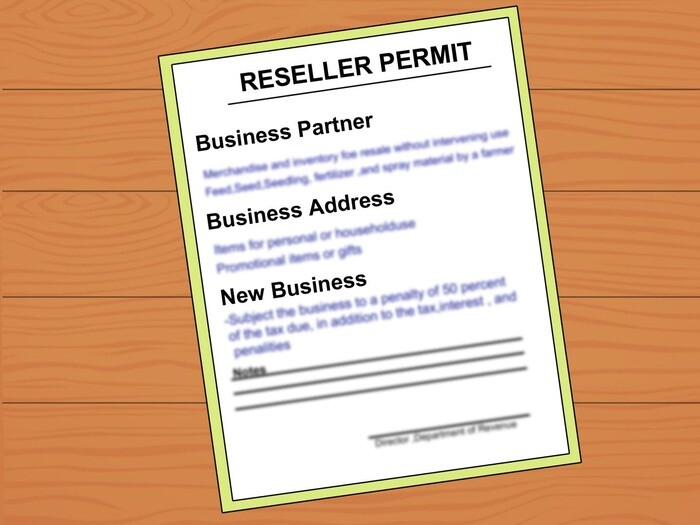 b. Federal employer identification number (EIN)
Your state collects sales tax on products you sell to the consumer. Typically you pay 8% of your retail price in state tax. You need to go to your state's tax office to register for this free Tax Identification Number. You'll typically need to provide your business operation license, personal details, and a description of the items you are planning to sell.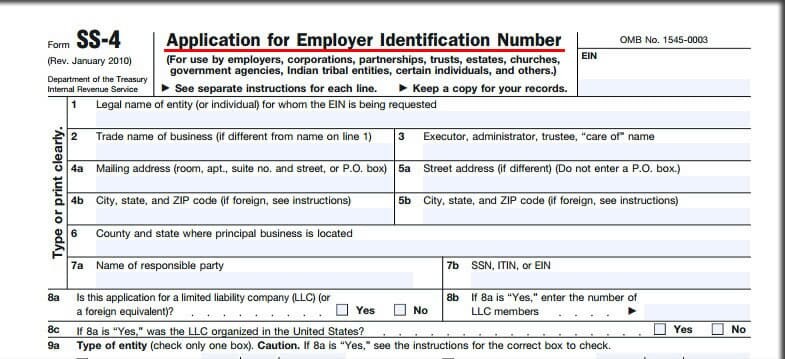 c. Salon business operation license
Many countries require that a hair salon has a business license. To apply for your business license at your state department you can go to business administration.  You just need to fill out a form with your social security number and profession.
Federal tax ID
This is a mandatory step when you're starting a small business. Your Federal Tax ID will be the number you use when it's time to pay taxes on your business. Make a business plan. This is a plan that details all aspects of how you plan to run your business, what your expenses will be, and what your competition will look like. You may need to use it to get a loan or a license.
Find a way to raise capital for the business, either by taking out loans or paying for it yourself. Conduct a research to figure out how much money you'll need to get your business started and keep it running. Factor in rent, salaries, equipment costs, and product expenses.
Sale tax
If you provide a service that is not connected with the sale of any tangible property, your services are less likely to be subject to sales tax. However, you still can't take that exemption for granted. Most states publish lists of services that are subject to sales tax. Check with your state department of revenue for the rules relating to your services.
Hair salon insurance
Salon owners typically need at least four business insurance policies. The most common is a general liability and commercial property. There are 4 most common types of salon insurance:
General Liability Insurance

Commercial Property Insurance

Workers' Compensation Insurance

Professional Liability Insurance
License renewal
Beauty salon licenses must be renewed periodically, usually every two years. During this time, the practitioner is required to take 16 or more hours of continuing education courses.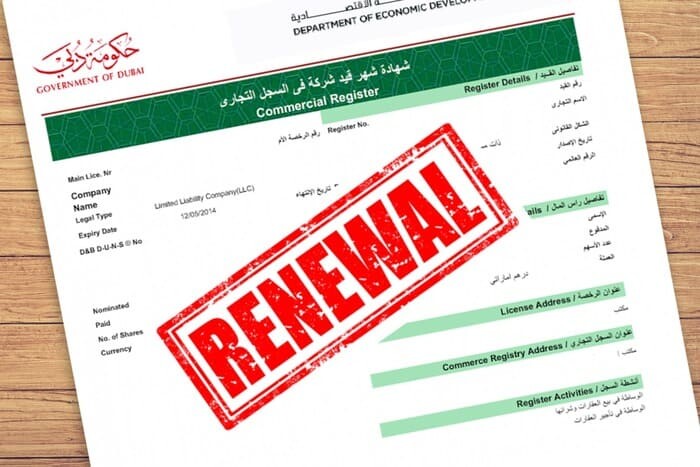 3 Main Types Of License Requirements For Hair Salon Staff
Cosmetologists also need to take an exam to assert their professional skills. There are some notices that cosmetologists have to consider. These are factors managers need to interested in:
Cosmetologists graduate from an accredited cosmetology school

They have to complete a minimum of 1,500 hours of hands-on experience

The minimum age of the license applicant is between 16-18 years old.

An applicant completes up to eighth grade or high school or has earned a GED certificate before entry into a cosmetology school

They are required to complete a four-hour-in-service training program related to HIV/AIDS before applying for a license
Variety of licenses cover the range of services offered in a beauty salon: cosmetologist, barber, aesthetician, electrologist or manicurist. All of the employees who provide salon services must maintain current professional licenses. In addition, all licenses must be displayed in a conspicuous place where both inspectors and clients can easily see them.
Cosmetologist license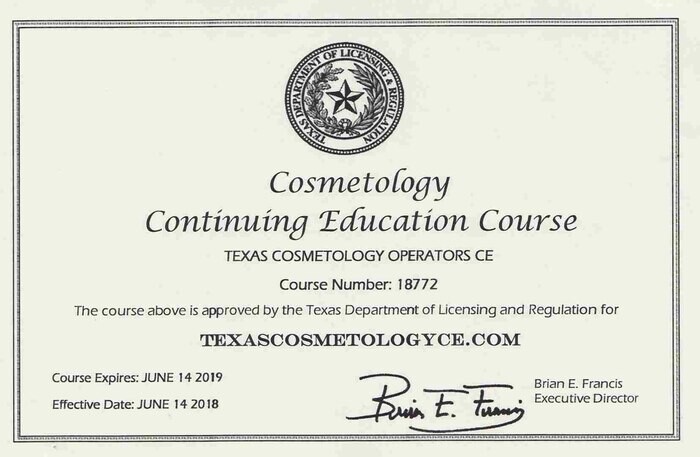 This is the most comprehensive license and includes all types of beauty treatments. It covers both skin, hair, and nails and has a long training time.
Cosmetology training programs are designed to meet requirements for state licensure. Each state sets specific requirements for the number of hours of training and coursework required for licensure. In all states, this falls within the range of between 1,000 and 2,000 hours of hands-on training coursework related to hair care, skincare, makeup, and nails.
Cosmetology programs may be offered through beauty schools, junior colleges, and vocational schools. Graduates from these programs can earn a certificate, diploma, or an associate degree. Certificate or diploma programs take between 12 and 18 months to complete, while associate degree programs take about two years.
Electrologist license
Electrologists uses electricity to perform hair removal services on both legs, arms, back, and face. This can include removing hair on the legs, armpits, upper lip and back. While some states require electrologist license candidates to complete just 400 hours of training and education, some states require as many as 1,000 hours or more of formal training before issuing a license.
Hairstylist license
The requirements of your licensing agency depend on which state you live in and which types of licenses they provide. States that have licenses specifically for hairstyling tend to require about 1000 hours of training, considerably less than what is required for cosmetology.
Though it may seem like a lot of extra steps, licensing is actually a very important part of the hairstyling field. It makes consumers feel safe when they choose a stylish, ensures that their peers meet the same high standards that you do, and keeps the field of cosmetology from becoming old and stale.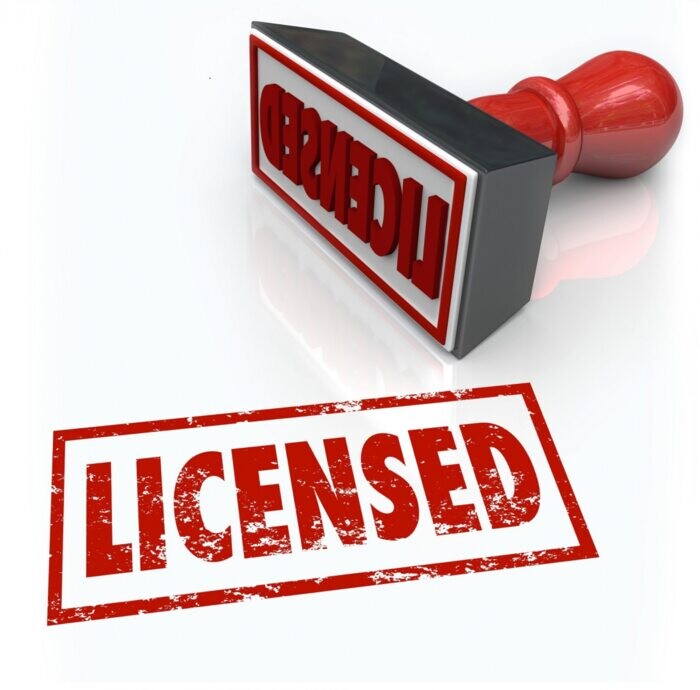 5 Basic Requirements For Hair Salon Managers
Certificate of occupancy
You need to validate that your property is fit for the salon business you are planning to set up. A salon business typically requires specific water installation and treatment of chemicals so you want to make sure you have the property inspected before you set up your business.
The certificate will be issued when all inspection checks have been done. These inspections include an electrical inspection, plumbing inspection, fire safety inspection, and general building inspection.
Cosmetology salon license
As the owner of the beauty salon, you must have a cosmetology license, issued by your state government. Hairstyle change from season to season. New techniques are continuously being developed for working with hair, nails, and skin. Customer's expectations of the salon experience also change with the times.
Because the salon managers work in a dynamic environment, they should enjoy learning about new styles and figuring out the way to provide new services to customers. The salon managers also need to have an artistic sense or a strong sense of personal style.
Salon manager licensing
There is no certification or licensing for salon managers. However,  salon managers who are also cosmetologists, barber, or manager-operator must be licensed. To receive a license, managers will need to pass a state exam, which is generally a written test but may also include a demonstration and an oral test.
The requirements for licensing vary by regions in which you hope to practice before you begin your education. The temporary permits allow the manager to practice their profession while they wait to receive the actual license.
Workers' compensation insurance
If you own the salon and have hairdressers as employees, your state may require you to have Workers' Comp. The laws vary depending on where you live, so it's always a good idea to talk to your insurance agent about your obligations.
Workers' Compensation Insurance can pay for medical expenses if one of your employees becomes ill or injured because of their work. It can even pay to partially replace their lost income if they need to miss work because of their injury or illness.
Salon management degree or certificate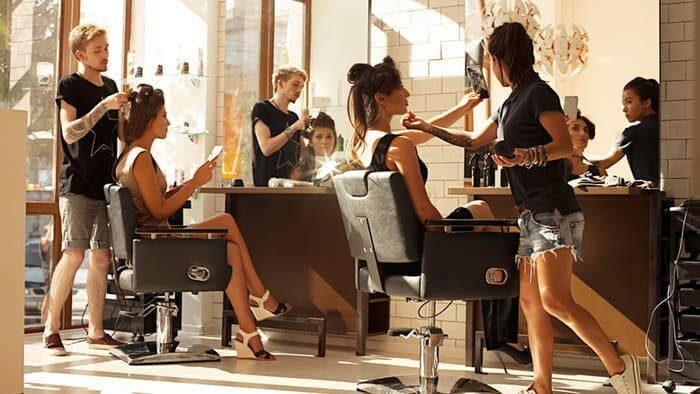 Salon management teaches the business aspects of managing a salon. This includes aspects such as human resources, marketing, and financial components. It does not teach practical skills to use such as massage or hairstyling.
Individuals who work in a salon and wish to manage it or wish to open their own facility may need to take a salon management course to get the skills necessary to do so.
Apart from preparing the requirements needed to open your own hair salon, managers need to learn some management software to support themselves at work, reduce pressure and create a professional modern environment.
bePOS is wonderful POS system that can support effectively for hair salon managers. bePOS is full of excellent support functions for managers, from staff management, inventory management, customer management, CRM,… All of these outstanding features of bePOS will help a lot for managers. Besides, with an attractive and easy-to-use interface, bePOS offers customers a comfortable, convenient and professional service.
Read these following reviews of people using bePOS for more information: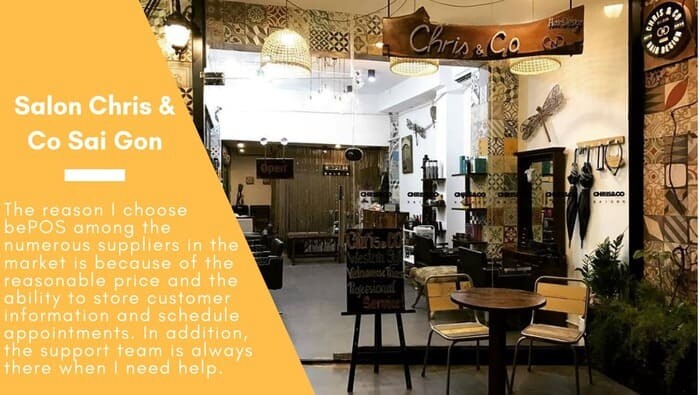 You may also like:
>> How to start a hair salon business plan