Do you want to start up with your own spa? You don't know how to make a detailed plan for your business? Keep following this article! The article will suggest guide & sample for your business. Otherwise, it also provides 7 essential steps to build spa business plan and an useful management software to support your tasks. Let's find out with bePOS!
6 Difficulties In Setting Up A Spa Business
The spa industry is growing rapidly. As a result, many investments are pouring into the spa for business expansion. The rapidly growing market,as well as strong investment, are the advantages when starting the spa business.
However Anyone who invests in opening a spa business needs to take care of some common difficulties. Below will provide you with the most noticeable difficulties, so you have an overview of investing in the spa industry.
High Competitiveness
The spa is a speedily growing industry. So there are many spa businesses established. Besides, the spa enterprises have a reputation in the past which have a large number of potential customers.
This is the first difficulty when you want to start your own spa business. The competitiveness in the spa industry is very high. Not only competing with new-come spa businesses, but you also have to compete for market share and market with well-known existed spa.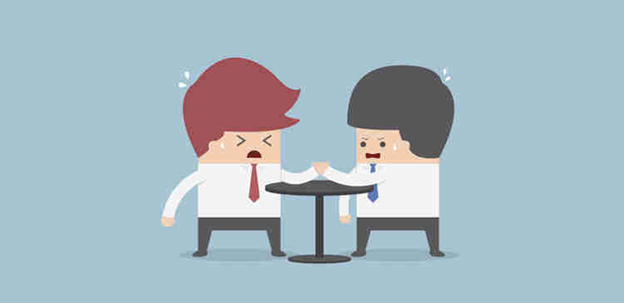 Under Control Spa Products Resource
In addition to competing with rival businesses, you have to deal with another difficulty of managing spa products. As products are mainly for body and facial which directly contact with the customer's health. So spa managers need methods to manage the spa products.
However, the number of spa products is very large. As a result, the spa manager needs an useful inventory management software to support their work. It can improve the performance and quality of product services.
Expensive Equipment
The next problem when you want to open a spa is that you have to consider and research carefully spa equipment and facilities for services.
Specialized equipment is often expensive. You should consider your budget carefully to find suitable facilities and whether the use of the device is really fit with the type of spa you provide to customers.
Difficult In Choosing Your Target Customer
This is such a difficulty for newcomers. The strong development expands the customer segment. Therefore, it is necessary to have a long-term investment direction to develop its own customer segment and fully exploit the potential properly.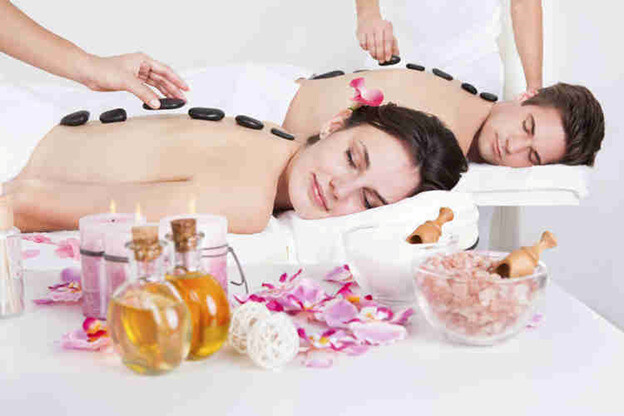 Challenging In Branding
As an executive, building and managing brands are completely important. We will spend years spending money on Spa without managing and investing Spa effectively.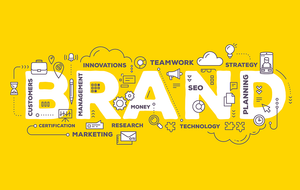 Only those who truly master the knowledge and skills will be able to develop the spa business successfully. This difficulty is inevitable for the new-comer. But you need to look back on what you are missing and make up for that hole. At the same time, looking for an assistant who has a real capacity.
Complex Management Process
The spa managers need to manage a lot of aspects from human resource to operating systems, spa product sources, customer information data, finance, …. There is so much to manage.
So, spa managers need to find their own professional spa management software to reduce their own workload. This software will help them control their work better, minimize risks and provide a professional working environment.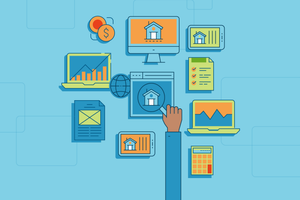 7 Essential Steps To Build A Successful Spa Business Plan
Market Analysis – The Must-have Beginning Step To Build The Spa Business Plan
This section will detail the history and current state of the spa industry, market share, identifying dynamics and trends within the industry,… It can also assist in the construction of a proper sales plan outline. The marketing aspect is imperative when making a business plan.
Potential business owners should identify gaps in the spa market to strengthen this section. This double demographic is possible due to a strong market for spas within this area. It assists in standards goals and improves sales in the future.
Market Entry Strategy – The Supportive Step For The Successful Business Plan
This is an essential part of the spa business plan and services foundation of the present business, in addition to the continuous improvement and development of your business. Business owners can assess and improve their route to market and be able to advance their costs and business structure with time and further education regarding their industry.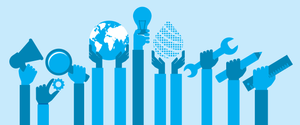 Competitiveness & Legal – The Deeper Stage For The Strong Spa Business
The business plan can outline competition within the market. Business is competitive, so staying a step above the rest is imperative to successful spa business operation. A competitive analysis is part of a comprehensive marketing tool used to keep business strategies objective.
In addition to the analysis market carefully before joining, spa business owners also need to study legal and licensing issues. This is an important factor related to the law. You have to pay attention to soa license requirements information.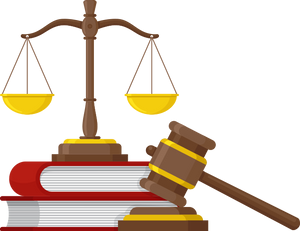 Marketing Plan – The Essential Step To Raise Customer Awareness Of Your Spa
Researching the market thoroughly, making effective marketing strategies plays a huge role in brand development as well as increase the sales of spa business. A good marketing strategy can bring the spa closer to customers, promote the image to the customer segment.
Since then, it can provide a great number of sales for a spa. In addition, developing good marketing campaigns also helps retain potential customers and increase the number of new customers.
Sales & Finance – The Indispensable Step To Start The Spa Business
Sales will often depend upon available finance in addition to the market forecast. So getting specific numbers for your business plan financials will once again require a savvy business consultant. It is important to remember that setting up a new business is always a risk. The market forecast outlines this risk in more detail.
Revenue, market conditions, various purchase prices, and competitors' advantages will be taken into account when constructing this section. Working with a sale & finance professional is highly recommended, as the numbers and statistics regarding an industry can be overwhelming and lead to mistakes in reporting.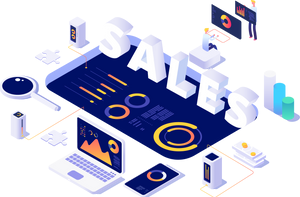 Service & Product Offering – The Key Factor Impact On Your Spa
What types of spa treatment would you offer? Would there be other services, like facials?
These questions also apply to products that may be sold. Decisions would affect the basic structure of the spa, especially its costs. The more products and services, the higher the capital requirement would be. You need to be very careful that you can afford the offerings.
Spa Business Plan Company Overview – The Most Final Important Section For The Business
By far, this is one of the most important section for a spa business plan overall. After the prospective business owner has diligently balanced opportunities and risks. It is now up to the company to outline their story. This section will not examine the market viability of your company so much as detail the precise vision of the company with this data taken into consideration.
Think of this section as a mission statement that also touches upon viable market data. Not only will a well-constructed overview catch the eye of a savvy investor, but it will also help the business owner understand their vision behind starting the business.
Spa Business Plan Sample
Below is a spa business plan sample which is necessary for spa managers wanting to start a business.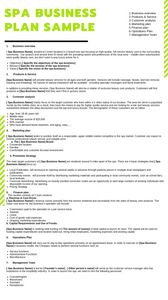 >> You can download SPA BUSINESS PLAN SAMPLE here
Beside professional human resources, bePOS is a powerful spa management software to support our business. bePOS helps manage tasks such as:
• Inventory Management
• Booking Software
• Scheduling Software
• Mobility & Cloud
• CRM ( Customer Relationship Management)
• Report & analysis
With all this information considered, getting into the spa industry is a long term commitment. While constructing a business plan may be difficult, there are many trained professionals understanding the market and would be willing to assist you in the preparing of a spa business plan.
In addition to learning the steps to open a spa, spa managers also need to look for some support software to improve service quality and support themselves in better jobs.
It can be said that bePOS is trusted by thousands of spa managers from many countries. Find more information about bePOS here.