Have you just been appointed as a spa manager?
It must be really stressful for you to work from the spa most of the time to handle every detail while always trying to find a way to operate it EASIER so you can enjoy free time with your family & friends. Don't worry! Because now we will show you how you can make it happen with the state-of-the-art technology of Medical Spa Software.
Keep scrolling down to find out what it is, why it is essential and how you can have it!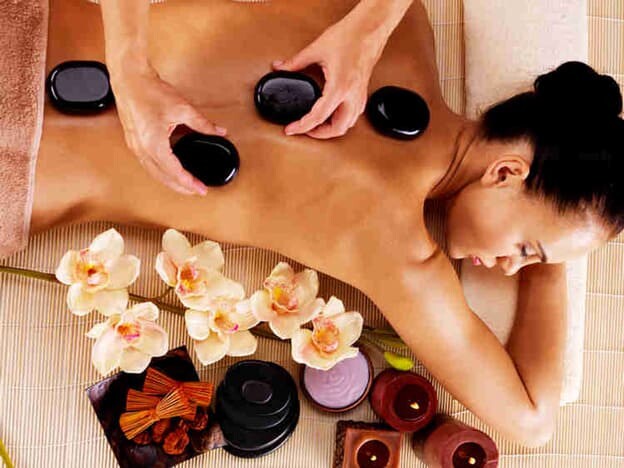 Today's customers are sophisticated. It's so hard to gain customer loyalty, but to lose them is much easier: you just need disorganized spa management. However, with a powerful set of features at your fingertips, Medical Spa Software can be a great assistant to help you manage and grow your business every day.
Medical Spa Software is an all-in-one program which allows you to do a wide range of tasks automatically with the most accurate results:
Appointment Scheduling
Online Booking
Email Reminding
Customer Relation Management (CRM)
Email Marketing
Revenue Management
Point of Sale (POS)
Business Intelligence & Reporting
KPIs and Dashboards
Staff Management
Inventory Management
Security & Privacy
In a world where it can be tough to become competitive, staying ahead of the game is definitely crucial.
Customers want satisfaction, and so do spa managers. Installing spa management software could open the door for many opportunities to expand your business and attract customers.
Here are the 7 benefits why you should use Medical Spa Software from today!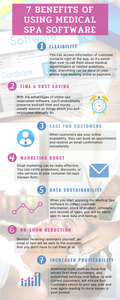 11 Best Medical Spa Software To Grow Your Spa Business (Updated Reviews & Features in 2019)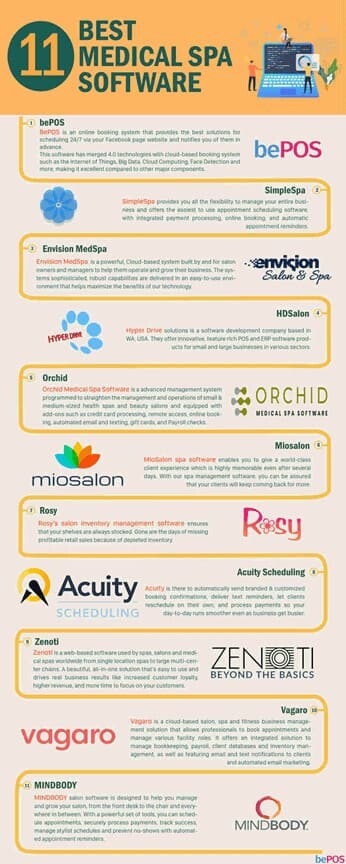 Do you want to know more about what is the best Medical Spa Software in the market? Keep reading to find out the 11 favorite software to run your business more efficiently.
bePOS – The most powerful all-in-one POS system in 2019
BePOS is an online booking system that provides the best solutions for scheduling 24/7 via your Facebook page website and notifies you of them in advance.
This software has merged 4.0 technologies with a cloud-based booking system such as the Internet of Things, Big Data, Cloud Computing, Face Detection and more, making it excellent compared to other major components.
BePOS is moving towards to be the world's first mobile POS favored by thousands of spa and beauty salons worldwide.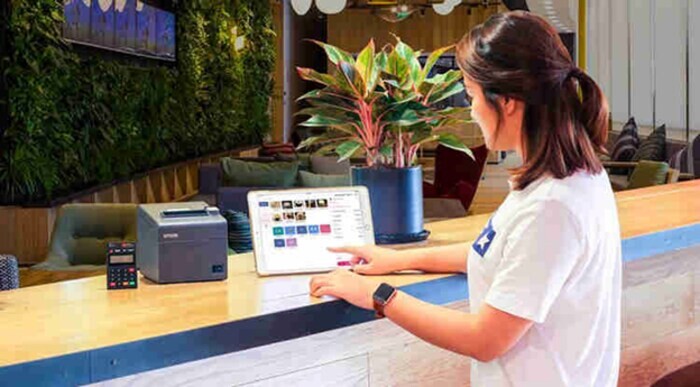 Price: 3 packages:
Free package: $0/ month
Growth package: $29/ month
Professional package: $59/ month
Platform: Mac, Windows, Linux, iOS, Android
Main features of bePOS:
You can manage all product transactions and storage, especially with a comprehensive solution to manage your gain, loss, fraud and improve the performance of financial plans to reduce under or overstock issues.
Users can add unlimited treatments including prices, discounts, member loyalty, and so much more
It allows you to keep a close eye on cash flow, the performance of employees, customers turnover rate, and more, which is an optimal sales management system for enhancing and improving your business.
A cloud-based system enables fast data recovery for all scenarios. You will have a synchronized database of orders, customers and employees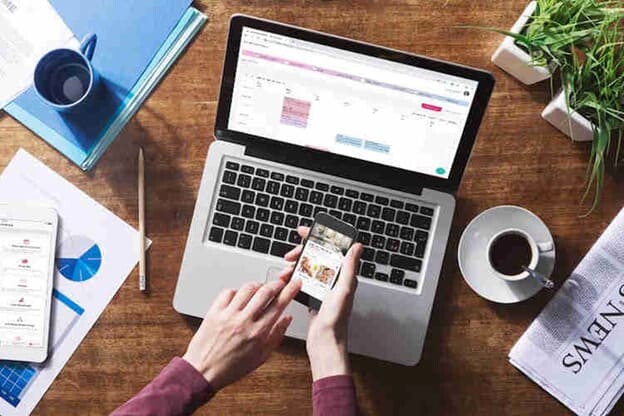 CRM allows you to save time by managing appointments, payment, and personal data. The system supports loyal programs for customer care.
It helps to keep track of employee's performance without breathing down their neck all the time with our sales management software
A professional sales management system with a strict cross-checking the process offers you to control over your cash flow better
The system allows customers to make appointments via your website or Facebook page 24/7 and notifies you in advance about them.
Website: https://www.bepos.io
Download: iTunes
Reviews about bePOS:
Orchid – Simplify your spa operations with new solution
Orchid Medical Spa Software is an advanced management system programmed to straighten the management and operations of small & medium-sized health spas and beauty salons and equipped with add-ons such as credit card processing, remote access, online booking, automated email and texting, gift cards, and Payroll checks.
Described as a simple-to-use yet efficient solution for medical spa management, Orchid offers you the ability to track clients, services, payroll, inventory, networking, and staff.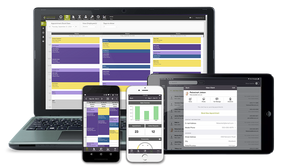 Price: 4 packages:
Standard: $85/month
Pro – $119/month
Network – $175/month
Multi-location – $285/month
Platform: Windows, Android, iOS, Mac,Web-Based
Main features of Orchid:
Drag and Drop Appointments
E-Mail
Receipts
Quickly Confirm Appointments
Appointment Reminders
Standing Appointments
Rooms & Resources
Color Coded Appointments
Customize What's Displayed
Availability Search
Reviews about Orchid: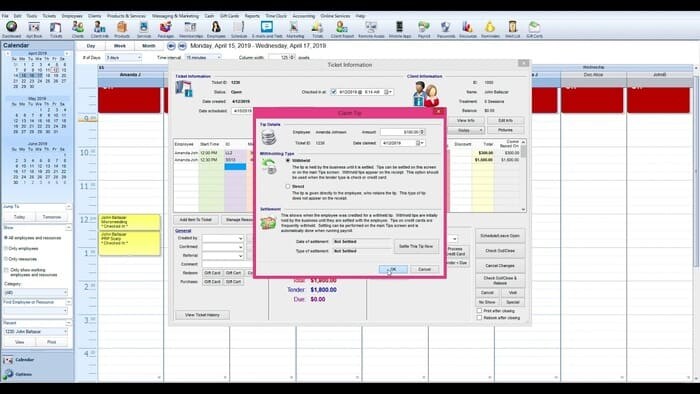 Envision MedSpa – A complete medical spa management program
Envision MedSpa, is a powerful, Cloud-based system built by and for salon owners and managers to help them operate and grow their business. The systems sophisticated, robust capabilities are delivered in an easy-to-use environment that helps maximize the benefits of our technology, not fight it. Envision MedSpas built-in scalability makes it the right fit for any size business.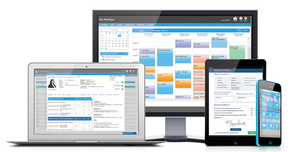 Price: 2 packages:
Preferred- $199 per month
Ultimate Plus- $324 per month
Platform: Windows, Android, iOS, Mac,Web-Based
Main features of Envision MedSpa:
Appointment Management
Before & After Pictures
Client Management
Gift Card Management
HIPAA Compliant
Inventory Management
Package Creation
Reviews about Envision MedSpa: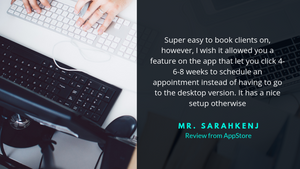 HDSalon – An all-in-one salon system for spas and beauty salons
Hyper Drive solutions is a software development company based in WA, USA. They offer innovative, feature-rich POS and ERP software products for small and large businesses in various sectors.
Designed with this idea of intuitive usability, HDSalon is sure to make managing your appointments, your inventory and your financial accounts a piece of cake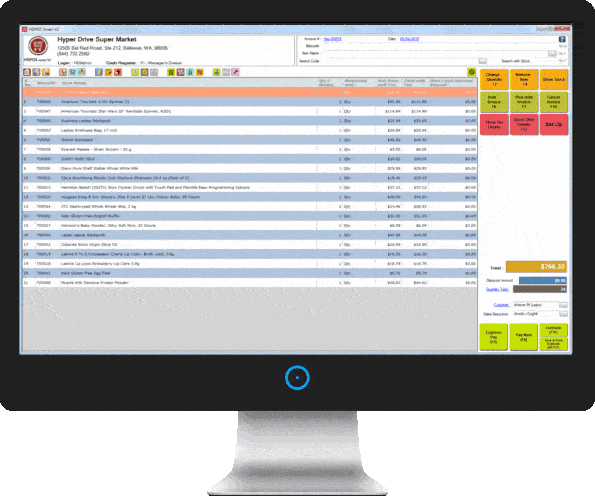 Price: 3 packages:
Single Computer: $22/month
Client Server: $40/month
Cloud Setup: $70/month
Platform: Windows, Android, iOS, Mac,Web-Based
Main features of Envision MedSpa:
Calendar interface
Appointment Scheduling
Manage Appointments
Offers & Coupons
Point of Sale
SMS Integration
Employee Commission
Financial Accounting
Access Rights
Inventory management
Graphs & Dashboard
Reviews about Envision MedSpa
SimpleSpa – Designed to improve your business
SimpleSpa provides you all the flexibility to manage your entire business and offers the easiest to use appointment scheduling software, with integrated payment processing, online booking, and automatic appointment reminders. You can access the appointment schedule from anywhere in the world as if you were in your store, any time, all the time!
Price: 4 packages
Basic: $100/year
Standard: $200/year
Pro: $400/year
Enterprise: $800/year
Platform: Mac, Win, Linux, iOS, Andriod
Main features of SimpleSpa:
Online booking management
Marketing
Appointment management
Inventory management
Reporting.
Credit-card processing
SMS and text reminders
Transaction management.
Reviews about SimpleSpa:
Miosalon – For salons and spas of all sizes
MioSalon spa software enables you to give a world-class client experience which is highly memorable even after several days. With our spa management software, you can be assured that your clients will keep coming back for more.
Our spa software makes you book appointments, manage resources(Rooms), track membership and collect feedback to build your brand online.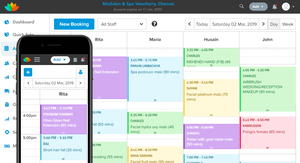 Price: $52/month
Platform: Mac, Win, Linux
Main features of Miosalon:
Schedule Appointment
Point Of Sale
Attract New Clients
Marketing
Customize Report
Book Keeping
Send Notification
Manage Multi-Location
Sell Online
Security
Reviews about Miosalon: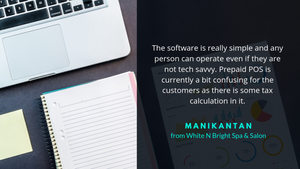 Rosy – Management solutions specifically for salons & spas
Rosy's salon inventory management software ensures that your shelves are always stocked. Gone are the days of missing profitable retail sales because of depleted inventory.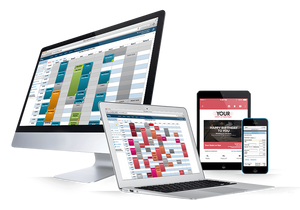 Price: up to 99$/month
Platform: Mac, Win, Linux, iOS, Andriod
Main features of Rosy:
Online Client Scheduling
Appointment Scheduling
Text & Email Communications
Inventory Management
Facebook Integration
Reporting Engine
Product Reservations
Salon Point Of Sale
Reviews about Rosy:
Acuity Scheduling – Your 24/7 online assistant to your business
Meet the personal assistant for your schedule (only better) that works 24/7 behind the scenes to fill your calendar and take work off your plate. From the moment clients book with you, Acuity is there to automatically send branded & customized booking confirmations, deliver text reminders, let clients reschedule on their own, and process payments so your day-to-day runs smoother even as the business get busier. All you need to do is show up at the right time.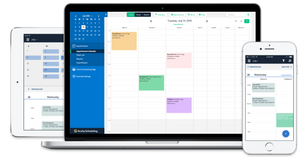 Price: $15.00/month
Platform: Mac, Win, Linux, iOS, Andriod
Main features of Acuity Scheduling:
Appointment Management
Client Management
Employee Management
Inventory Management
Loyalty Program
Membership Management
Online Booking
Payroll & Commissions
Point of Sale (POS)
Reviews about Acuity Scheduling: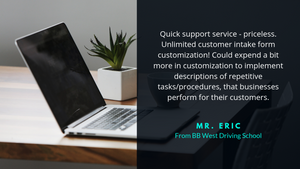 Zenoti – The software that helps you take control of your inventory
Zenoti is a web-based software used by spas, salons and medical spas worldwide from single location spas to large multi-center chains. A beautiful, all-in-one solution that's easy to use and drives real business results like increased customer loyalty, higher revenue, and more time to focus on your customers.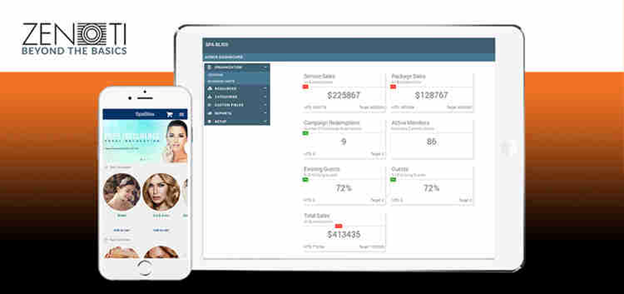 Price: Not provided
Platform: Mac, Win, Linux, iOS, Android
Main features of Zenoti:
Appointment Book
Billing & Payments
CRM & Loyalty
Employee Management
Marketing
Inventory
Multi-Center Support
Sales
Online Store
Custom Reporting
Reviews about Zenoti: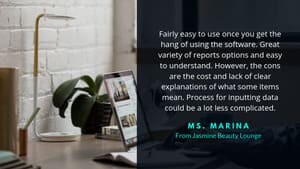 Vagaro – Our goal is to help your business grow.
Vagaro is a cloud-based salon, spa and fitness business management solution that allows professionals to book appointments and manage various facility roles. It offers an integrated solution to manage bookkeeping, payroll, client databases and inventory management, as well as featuring email and text notifications to clients and automated email marketing.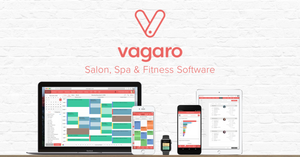 Price: Up to $85/month
Platform: Mac, Win, Linux, iOS, Android
Main features of Vagaro:
Calendar
Online Booking
Notifications
Mobile Apps
Customer Tracking
Payment Processing
Marketing
Forms
Reports
Website Builder
Invoices
Memberships
Inventory
Reviews about Vagaro: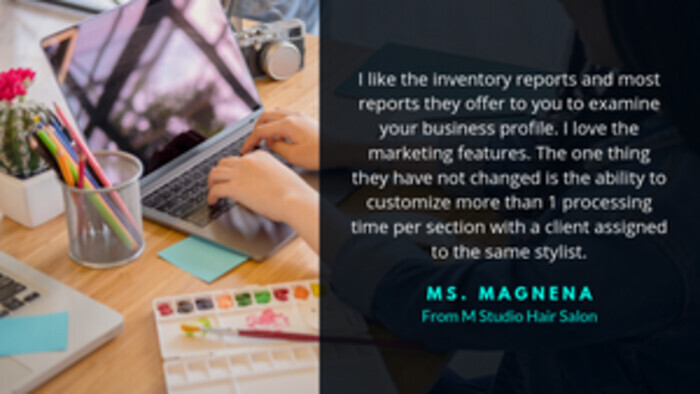 MINDBODY
MINDBODY salon software is designed to help you manage and grow your salon, from the front desk to the chair and everywhere in between. With a powerful set of tools, you can schedule appointments, securely process payments, track success, manage stylist schedules and prevent no-shows with automated appointment reminders.
Plus, an advanced suite of built-in marketing features will attract new clients, and engage existing ones. Enjoy more time to focus on what you love. Schedule a free demo today.
Price: 3 packages
Essential $129/month
Accelerate $239/month
Ultimate $349/month
Platform: Mac, Win, Linux, iOS, Android
Main features of MINDBODY:
Appointment Management
Before & After Pictures
Client Management
Gift Card Management
HIPAA Compliant
Inventory Management
Package Creation
Reviews about MINDBODY:
An upper edge-notch Medical Spa Software is designed to enable customers to experience spa services conveniently while allowing you to organize them without moving a muscle. A structured, functional and unified system is a survival requirement in a competitive environment, regardless of where you are.
Thousands of spa owners have used bePOS as their only spa and salon software solutions. It's time to take a look if you're not one of them.
Start with free trial and see what we can do for your business. The next step in your success is here!