If you are having troubles with finding your most suitable POS System, here are the 12 most favorite POS Systems Australia for you to choose!
bePOS – The Most Powerful POS System For Every Business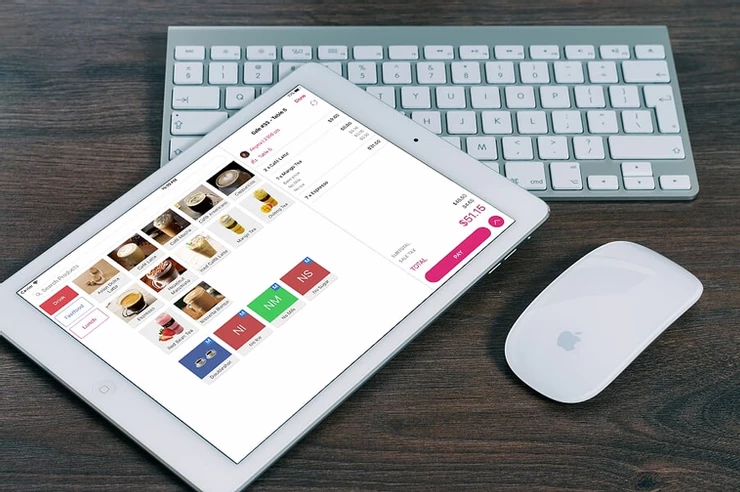 Inspired and developed by the best technology engineers in Australia, bePOS understands what demands Australian need to be met and what are the best things for you. In other words, bePOS is one of the few POS Systems Australia containing the locality.
Combined with the management experience of thousands of successful business owners, bePOS is considered the world's first mobile Point of Sale 4.0 and favored by every Salon, Spa & Retailer all over the world, especially Australia, North America & Asia. The ecosystem along with other products like mPOS (payment), VIMO (mobile wallet), Shipchung (logistic) … bring comprehensive benefits to merchants.
This most powerful POS System has integrated 4.0 technologies such as the Internet of Things, Big Data, Cloud Computing, Face Detection and more, which not many POS Systems in Australia can have!
bePOS now is running the " Young Eagles " Campaign with many interesting deals. You can use this most powerful POS System Australia FREE until you get the best results. Besides, you can try as many functions of bePOS as you want with only an iPhone and still not need any printers.
Click here to become rich in only 1 minute!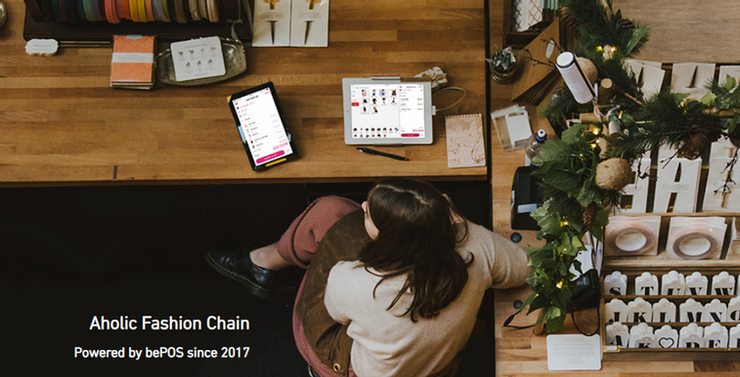 Who should use bePOS:
Retailers

Restaurateurs

Spa/Salon Managers
Main features of bePOS:
Advanced Promotion addon

Allow merchant to config printing paper width

Allow merchant to define booking number's prefix

Tags management + tags for Booking/Customer

Assign multiple staff to a service

Support gender & source for customer

Better check out handling

Add filter staff by Locations

Show available stock of each branch

Allow defining minimum selling price

Ask for quantity & price for a package with dynamic service's quantity

Remove Gift Cards method in the Total of Takings
What people review about bePOS:
Following the reviews of users downloading bePOS on Itunes, here is what they talk about it after experiencing:



ightspeed – The Technology For Small Businesses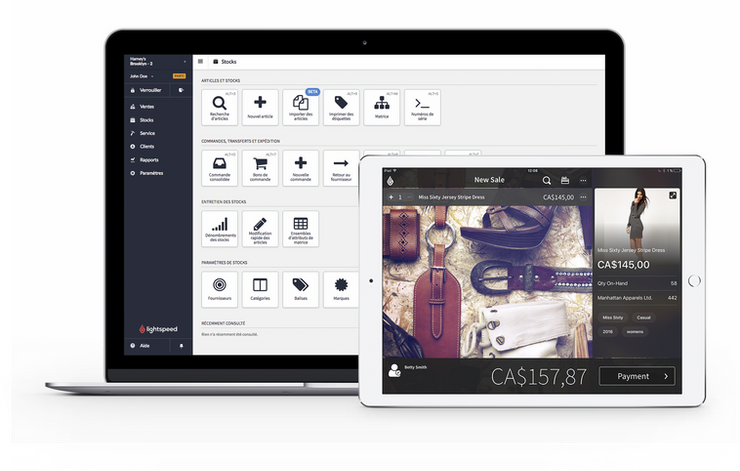 With Lightspeed, stocking becomes intuitive, selling is easier, and growth happens more naturally. Moreover, Integrated payments help you manage all transactions from one place and increase security. Besides, you can also create your web store without any technical skills and manage one stock for all your sales.
Who should use Lightspeed:
Main features of Lightspeed:
Barcoding / RFID

Inventory Optimization

Catalog Management

Returns Management

Shipping Management

Inventory Management

Order Management
What people review about Lightspeed:
Here are the reviews of users after using Lightspeed on Capterra:


Vend POS – An Essential Solution For Retailers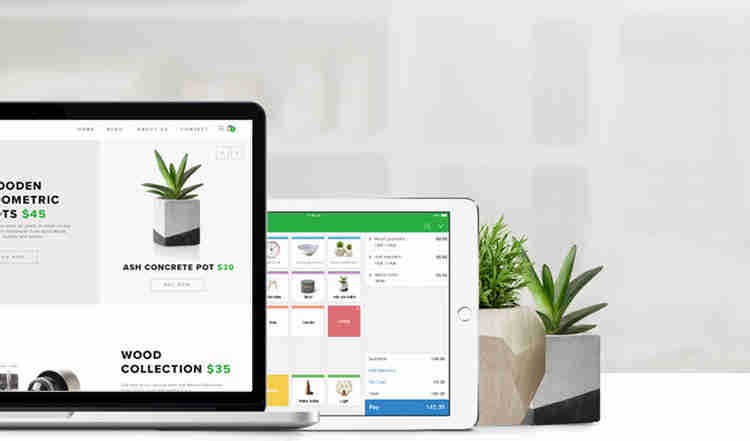 Using Vend, you can access your store anywhere, anytime. The advanced tools are simple enough for everyone to use, which grow your business easily. Vend integrates and works seamlessly with other world-leading retail tools, therefore, you can do more with best-in-class partner integrations.
Who should use Vend:
Main features of Vend:
Features Overview

Point of Sale

Inventory Management

Reporting and Insights

Hardware

Payments

Add-ons

E-commerce

Customer Management

24/7 Support

What people review about Vend:
Here are some of the highlight reviews about Vend on Capterra:


Square Point of Sale – A Basic Tool Needed For Everyone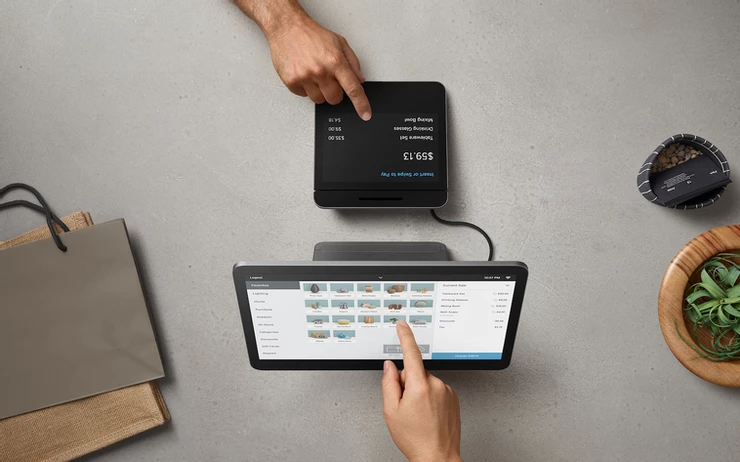 Known as a famous free point-of-sale app, it is needed for you to run and grow your business. It can accept debit and credit cards with a Square Reader for magstripe, and to accept EMV chip cards and Apple Pay with the Square Reader for contactless and chip. Using Square Point Of Sale, you can keep track of sales and inventory in real time, manage items and employees, and view analytics about your business.
Who should use Square:
Main features of Square:
Accept Visa, MasterCard, Discover, and AMEX

Customers tip, pay and also sign on your device

Record gift cards, cash,…

Track and send invoices from your POS system

Customize your products with photos, names, and prices

Send receipts via email or text message

Track inventory in real time

Connect to every kind of printers, cash drawer, and bar code scanner
What people review about Square:
You can refer to the reviews below following the comments of users on Play Google:


Bindo POS – Best Optimized For Your Ipad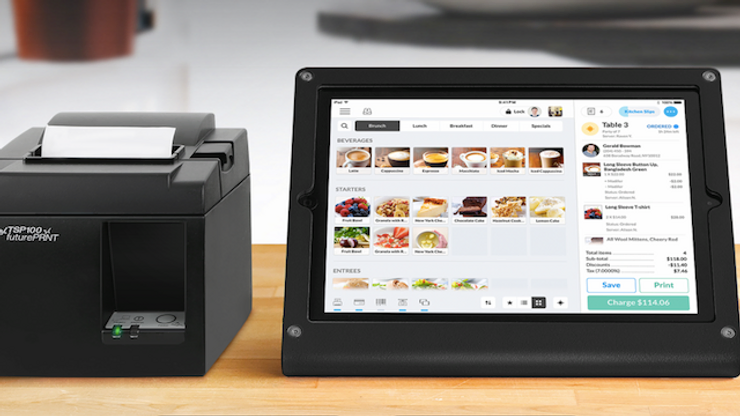 Bindo POS system is designed to be an all-in-one solution with inventory management, barcode scanning, and powerful reporting and analytics. Besides, this POS System is packed with over 300 features in a beautiful, which is easy to use design.
Who should use Bindo:
Main features of Bindo:
Inventory Management

API Integration

Purchase Orders

CRM & Customer Loyalty

Analytics & Reports

Credit Card Processing

Time Clock

Online Dashboard

Mobile POS

Bindo Storefront

Multi-Store Management
What people review about Bindo:
Here are what people say about Bindo, following the comments on Software Advice:


Erply – A Versatile POS System For Australia Retailers
Erply is highly appreciated because it helps you to save money, execute transactions, and make informed business decisions. Besides, the intuitive POS interface is accessible on every sales advice and display. Not only bePOS but also Erply are two of the POS Systems which brings to power and functionality of a traditional POS system to a handheld device.
Who should use Erply:
Main features of Erply:
Employee Timeclock

Layaway Sales

Cash In or Out

In-Store Pickup Orders

Look Up Recent Sales

Save a Sale

Stock and Price Lookup

Open and Close the Day

Quick Select Keys

Returns and Refunds

Scannable Barcodes

Save a Transaction as a Sales Order
What people review about Erply:
For more reviews about Erply, you can visit Software Advice. Here are some of the comments:
QuickBooks – The Leading Accounting Software For Small Businesses
With QuickBooks, it's easy for your customers can pay with credit cards, debit cards, cash, and more. Besides, ring sales is a highlight function with the optional barcode scanner. The updated inventory help your customers know exactly what to reorder and when. You can get the support free every time you need!
Who should use QuickBooks:
Main features of QuickBooks:
Customer Testimonials

Accept Payments

Ring Sales

Track Inventory

Customer Information

Sync with QuickBooks

Compatible with Tablets
What people review about QuickBooks:
Read more reviews about QuickBooks on Capterra if you need it!


NCR Silver – Specially Designed For Restaurateurs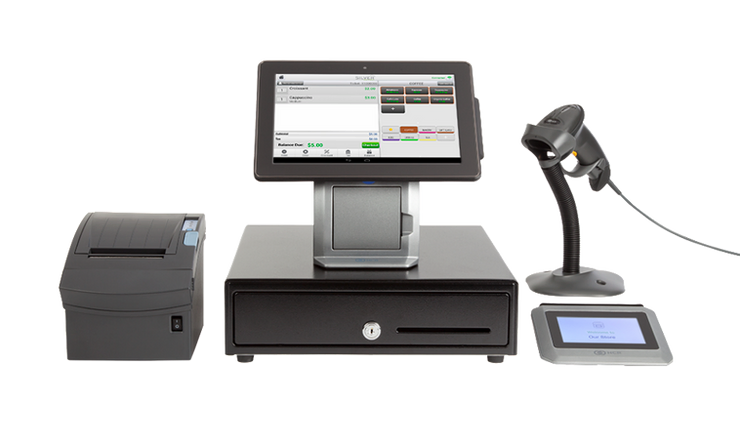 NCR Silver and bePOS is one of the POS Systems Australia brings together easy-to-use POS hardware along with POS software. It's the combination of intuitive cloud-based inventory, loyalty, and e-commerce in bundles, which gives you everything you need to power up your business. Moreover, it has been totally designed for restaurants with not only easy-to-use POS hardware and software but also intuitive cloud-based staff management, table mapping, and check to split.
Who should use QuickBooks:
Main features of QuickBooks:
Barcode Scanning

Customer Account Profiles

Discount Management

eCommerce Integration

Electronic Signature

Customer Account Profiles

eCommerce Integration
What people review about QuickBooks:
Here are the reviews of people experiencing NCR Silver on Merchant Maverick, a reputable website reviewing technology products:


Shopify POS – A Popular POS System In Australia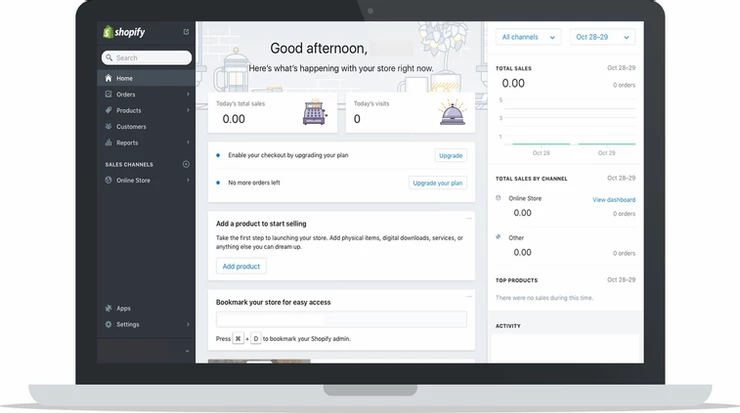 Shopify has beautiful themes that are responsive and customizable, which make you feel control over your computer. Besides, this POS System Australia handles everything from marketing and payments, which helps you to secure checkout and shipping
Who should use Shopify:
Main features of Shopify:
Channel Management

CRM

Email Marketing

Inventory Management

Multi-Store Management

Returns Management

SEO Management
What people review about Shopify:
To see more reviews about pros & cons of Shopify, check it out on Capterra:


ShopKeep – Strongly Activating On iPad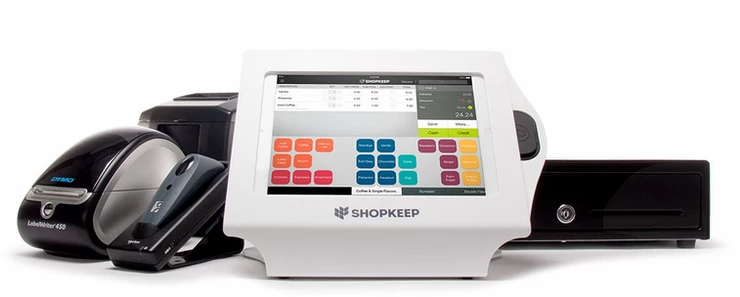 ShopKeep and bePOS are one of a few iPad-based POS Systems Australia for retail businesses, restaurants, bars, and quick-serve businesses. Due to the multi-feature solution, it offers tools to manage registrations, booking, marketing, inventory, staff, and payments.
Who should use ShopKeep:
Main features of ShopKeep:
Run Transactions Easily

Automate Inventory Management

Make Data-Driven Decisions

Lowest Integrated Processing Rate

Advanced Integrations
What people review about ShopKeep:
These reviews about ShopKeep are from Software Advice:


Revel Systems POS – User-friendly To Small Businesses In Australia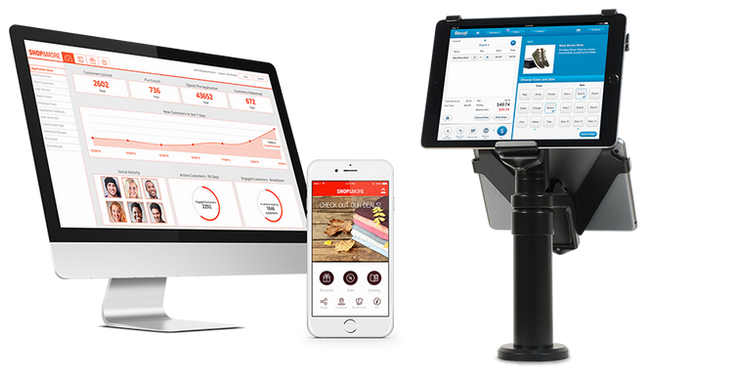 Revel enables operators to control their business from a single platform by simplifying your management processes. You can also use the sales data with labor reporting to understand your staffing needs better. This POS System Australia works with all types and sizes of businesses.
Who should use Revel:
Main features of Revel:
Cash Management

Table Management

Delivery Management

Security

Open API

Always On Mode
What people review about Revel:
These following reviews are two of the comments left on Merchant Maverick:


Toast POS – Helping You Grow Your Restaurants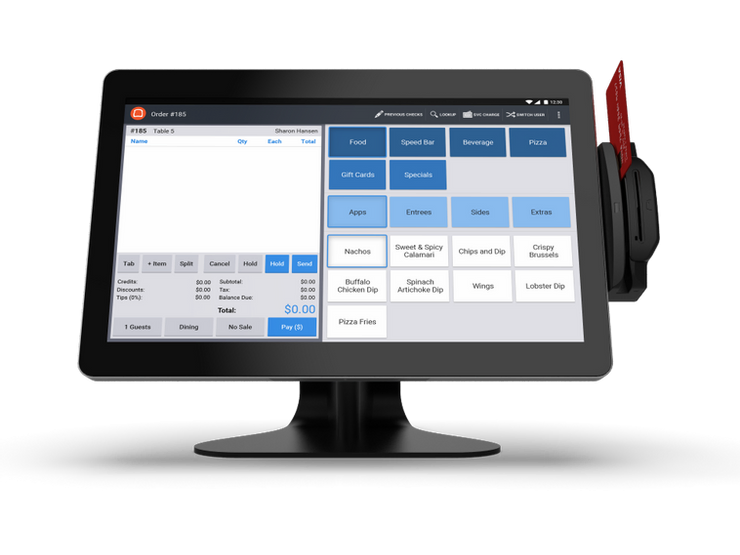 This is a POS System Australia whose platform is strong enough to run your entire restaurant without too many people controlling it. This helps you to increase revenue, streamline operations, and especially delight your guests.
Who should use Toast:
Main features of Toast:
Order Management

Digital Receipts

Menu Creation

Pricing Menu Items

Restaurant-Based Reporting

Labor Management

Inventory Management
What people review about Toast:
After using Toast, here are what people comment on Merchant Maverick: