A Quick Look At Hair Extension Industry
As you may know, the industry specializes in offering hair extension services and products such as hairpieces and wigs for both aesthetic and medical purposes. The material of hair extension is divided into 2 main kinds: synthetic materials and human hair materials. Hair products also vary from color, style, durability to price.
The statistics about hair extensions business has indicated that this multi-billion dollar hair industry is booming! Experts in the field also expected it to grow at a 4% annual rate. Especially, owning a hair extension business does not require so much education or training or serious business background.
So there is even more of an opportunity for you to start your own hair extension business as long as you are patient and enthusiastic! There are several aspects that this article could help you to cover your basic knowledge. Keep reading and get your business ready!
A Detailed Guide For Your Hair Extension Business
Take A Comprehensive Market Research Before You Start
What Is The Market Trends Recently?
People looking for hair extension are those want to achieve hairstyles and textures that cannot be done with their natural hair. Or individuals who simply want to protect their hair from the effects of styling regularly, hair extension makes sure that the ion heat cannot destroy their natural hair.
That's why you have to be knowledgeable about the top trendings, which current hairstyles are popular and what hair extensions are in vogue. You can update the latest trends through the latest fashion or hairstyle magazines. To understand the trends is the important key to meet the market's demand.
Which Target Market Would Be Expected?
To evaluate the feasibility of your target market through demographics, Psychographics, Geographics measurements. Answer the question: Which group of customers will use your hair extensions products? Then describe them as clear and detailed as possible.
For example, they might be elderly or illness women who have lost hair or patients suffering from medical treatments. Or they need hair extensions for the aesthetic purpose, they might be celebrities, stars, models or actors/ actresses who need to change their looks whenever they want.
Please be noted that you should retail a wide range of hair extensions to customers in and around the location of your hair extension stores.
What Is Your Competitive Edge?
This hair industry has become much more competitive over the last decade so that if you want to survive, you have to be highly creative and proactive.
The larger hair extension companies can invest huge capital to buy hair extensions in bulk and get a quantity discount, therefore they will be able to sell hair extensions at a lower price. However, if you are a small scale hair extension business, you cannot afford to follow that method. Instead, you should offer specialized and personalized customer service, various and convenient payment options through a POS system, or an online store can be your competitive edge.
Moreover, ensure that you have a wide range of hair extensions available in our store at all times. It will be difficult for customers to visit our store and leave without picking any type of wig or hair extension products with them.
Create A Brand Identity & E-commerce Website
The next important thing you need to focus on is to let people know about your brand.
If you boost your brand awareness properly, you are likely to gain more customers and bring in more revenue for your business. There are two main things you need to do to get this goal: launch your products with the perfect packaging and create a great website with the perfect interface.
Firstly, when creating the packaging, you should keep in mind that these packaging can not only visually upgrade your product but also add a touch of style and class.
People buy your product and they want to look good when they go out, of course. Nobody ever buys hair extensions just to stay at home. So your customers are social, and they can help promote the brand for you. You have to make sure that their family, friends, and other people around them will appreciate the way you prepared and packed your hair products. And that's the right time for your customers to share your brand to your potential buyers.
Secondly, your online presence is no less important. People will know that your business exists when they are exposed to a great hair extensions website.
You should build a website and use other different social media platforms to publicize your business. Make sure that your website is bold, catchy, informative, and of course easy to navigate. By this way you can interact with your clients smoothly.
Forecast The Expenses & Potential Income Of Your Business
The factor that mostly leads to failure of hair extensions selling shops is the lack of finance. Finance is absolutely important for a start-up as well as an already established business. If you have fantastic ideas on what you are about to do with your hair extension business but you can not afford the financial requirements, ideas would just remain ideas. Raising capital might not be easy, but it is a task you must go through.
The start-up expenditure might be low or high depends on what scale of business you intend to run and your aspirations for the hair business. For example, someone who operates their store from home will have to pay fewer costs than one who wants to lease a facility. It also might be different among countries due to the value of money.
List of detailed costs for starting a hair extension business:
Fee for registering the business
Legal expenses for business licenses, permits as well as the accounting services
Cost of launching a website
Cost of renting a store
Cost of equipping the store with necessary facilities such as computer, phones, mannequins and display units
Marketing expenses
Insurance expenses
Hiring Employees expenses
Additional expenditure such as signage, business cards, and advertisement cost
The sources of income should come from retailing of a wide range of wigs, hairpieces and hair extensions at affordable prices.
If your store is stocked with various types of hair extension products and centrally positioned, you can attract customers cum sales and that will guarantee the increase in the revenue for your business.
List Of Must-have Legal Documents And Insurances To Run Your Hair Extension Business
There are several required documents that you would get to run your hair extension business legally.
Certificate of Incorporation
Business License
Operating Agreement
Federal Tax ID Number
Employment Agreement
Besides, there are lots of basic insurance policies you might need to look into:
General Insurance
Health Insurance
Liability Insurance
Workers' Compensation
Products Insurance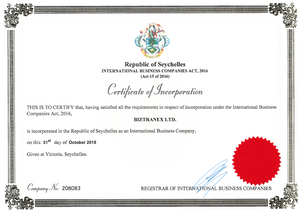 Choose A Proper Location For Your Hair Extension Business
Choosing a place to locate your hair extension business is very important.
In case you intend to operate your business from home and sell the products via your website or other online platforms, make sure that you provide clear pictures as well as exact descriptions about the hair extension products.
But leasing a physical facility to run your business is a totally different aspect. The location should be in an easily accessible area for both your staffs and customers. Traffic conditions, vehicular access, and parking space are also should be taken into consideration when deciding whether that location is the best or not.
Find A Trustworthy Hair Extension Supplier
It will be easier for your business to have a reliable wholesale vendor as your business partner who is not only send off the products but also gives you the best support when you are in need.
When you first looking for hair extension suppliers, consider the reputation, price, hair quality, and service in the purchasing process, then place some trial orders on several suppliers to see how they handle everything.
The right ones are those who can ship the items immediately with best price and quality, thus you can deliver the products to your customers with their best satisfaction.
When your hair extension business depends on reliable distributors, you will get the peace of mind knowing that you do not have to worry about the success of your business anymore.
Release Your Hair Extension Products & Services
Based on the market trends and target customers that you have discovered to release suitable and diverse hair extensions products.
The products may be offered with listed features:
Lengths: depends on customer's demand.
Textures: Straight Hair, Body Wave, Curly hair, mix some other style.
Style: wigs or hairpieces
Material: Synthetic or human hair
Color: depends on customer's demand.
Aside from, the quality and the price of the hair extensions, the packaging should also come in style and show off your brand's unique.
Choose Your Offering Method: Inventory Stocking Or Dropshipping
What Is Inventory Stocking
Stock inventory is the term shows how many stocks you have in your warehouse at any one time and how you keep track of it.
Stock inventory allows you to deliver the goods right after you receive an order. In case your customer is your neighborhoods or nearby countries that are closer to you than your supplier, your customer will not have to wait for a long time of shipping.
This method requires the business owner to tie up a massive chunk of capital because you have to stock various styles, lengths, and colors. The risk is those kinds of different extensions might not even be able to be sold.
What Is Dropshipping
Dropshipping is a retail fulfillment method that a store doesn't keep the products it sells in stock. Instead, you purchase the items from a third party- your supplier and they will ship out the product on your behalf directly to the customer.
Thus, you as the merchant, don't have to store anything or think about supply chains.
In general, everything is handled by your supplier, you simply send them orders and they deliver the goods. Yet you are the one taking all the profit and stripping their original brand.
As a result, you can eliminate the need for sinking large amounts of capital into buying hair inventory or paying for storage space.
Even though this way allows you to save yourself from unnecessary investments but there are drawbacks that the delivery times might be slow and you cannot control the package or the shipping service.
Your Business Should Be Flexible Between Both Methods
For the best result, you can combine both inventory stocking with dropshipping, and use it flexible with different customers.
If you are selling worldwide, storing a few models at your store and send to the nearby customers would be a suitable choice. Your customer thus can receive the goods in a short delivery time and get more satisfaction. And for countries that would receive the package in 20 days or more, anyway, leave that to your supplier.
What if you only sell locally? Storing hair extensions could be a really valuable asset to your business, as there a lot of cases that a local customer would just pick another brand, which was able to deliver the product, not in 20 but 5 days.
What Kind Of Technological Support Do You Need
There is no equipment that is needed to launch your hair extension business but thousand of business owners are getting the support from the point-of-sale system which helps them save their resources and make more value and grow the business.
The POS system can help you deal with your tasks in staffs management, stocking inventory, customer relationship management or sales & marketing strategies.
bePOS – The Most Favorable POS System In Australia
bePOS is a point-of-sale system for business management which is simple, flexible and powerful. You will have a direct connection with your customers through understanding their backgrounds, purchase behavior or their favorite items that in consequences, you will figure out which products should be released or removed and which services should be improved to grow your business.
Conclusion
Building a hair extensions business requires lots of patient and effort, but if you follow these steps given above, it will not that difficult!
Share with us your experience and your lessons from launching your own business in the comments box!
You may also like: