Did you know that 35% of customers like to schedule appointments during non-working hours? Not only that, 25% of millennials (those under 35) only book online appointments. If you are a salon or spa with a pre-set website, providing online booking services can increase your appointments by 25%. While there is no comprehensive study of the effects of introducing online bookings, numbers suggest that more and more people prefer to book online and during non-working hours. So, should we use a salon booking online software?
Before we look at the pros and cons of online appointment booking, let's look at the two top booking platforms and who they are best for.
The best online booking software for many stylists – Booker
For salons with more than one stylist, Booker is a great option. Booker's marketing network links scheduling tools to Google, Yelp, Yellow Pages, MapQuest, SpaFinder, and more. You also get the "Online Booking" widget directly on your profile in the search results. It's a great way to combine online marketing and booking in one package. Click here to get a free demo.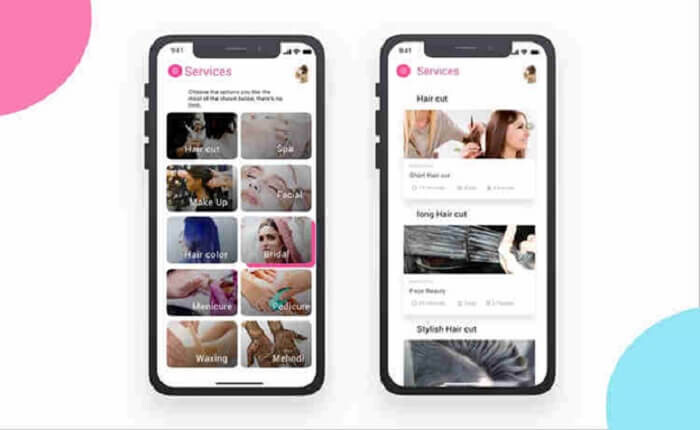 Free Personal Online Booking Software – Square Appointments
If you're a one-person activity or rent a chair at a salon, Square Appointments allows your clients to book 24/7 online at no cost for you and integrate with cloud-based calendars, so you don't take time to return calls and emails or handle schedule conflicts. Square Appointments also integrates with Square POS, a free point-of-sale system popular with salon professionals. Click here to get started.
Will online booking lead to less time to talk to customers and result in lower sales?
Provides online booking does not have to replace phone call appointment settings. Salon websites or apps can offer customers the option of booking over the phone or online. Some customers will prefer their phones and another book online. You can satisfy both types of customers. When a client makes a calendar over the phone, you enter the appointment information into the online scheduling system to keep everything in one place.
Your store can boost business from customers who like to book over the phone by making reservations online! When the salon or spa is closed, only telephone scheduling means that customers cannot make appointments without picking up and viewing them. While a client can leave a message and receive calls from you, that doesn't work if they want a next day appointment.
Research from Acuity Scheduling shows that more than 40% of bookings are made 1 day or less, occurring during non-business hours. By not offering online booking services, you'll miss appointments from people who called the night before or early in the morning.
Also, online booking allows employees to chat longer with customers calling over the phone. Instead of scheduling logistics, salon staff will have more time (and less interruption) when talking to new clients who want to learn about the salon or existing clients. Now they need help finding out what services they want to book.
Beauty salon and spa owners know that while making an appointment may not be a scientific matter, it is not simple to label a planner. There are several factors involved in scheduling appointments. One cannot arbitrarily assume that the average appointment will last 40 minutes. The haircut costs much less than the haircut and adds highlights. Among the factors that go into planning are:
Availability of specific beauty professionals with which the client has a relationship
Services provided
Customer's scheduling needs
Scheduling is very complicated. Poor scheduling will result in under-booking (lost revenue) or double booking (creating poor customer experience). Many salon and spa owners worry that online software isn't built to handle these complexities.
The good news is that online booking software has become very advanced. Online platforms such as Acuity Scheduling have been around since 2006 and have gone through several development stages. You can ask the client to book a schedule with personal beauty professionals and different time slots allotted for the client's specific services. Booker even gives salons the option to show customers the cost of each service upon booking.
Online booking system and scheduling software save your staff time.
Remove the knot of the telephone reservation system.
Greater sales and marketing synergy
Increase revenue by selling more
A modern approach to booking
There may be a cost
Requires internet access
For many companies that accept reservations, there's an unspoken rule – if it works well enough, don't fix it. When it comes to booking, that means many people don't stray away from old phone systems and scheduling tools, often requiring staff members to coordinate and organize bookings manually public in real-time.
Needless to say, there's a better way to do things. Of course, we talk about making appointments online, accepting payments, and making online reservations. Online booking systems like BookingLive work by providing a secure and customizable booking platform through which your guests can see event availability, make reservations, and make payment directly via credit card on your website.
As an online booking platform provider for large and small customers, we have seen the impact the online booking platform can have on the business, driving sales and greatly simplifying booking procedures for both customers and employees.
We are also aware that sometimes the advantages of online booking systems may not be immediately obvious. That's why we've compiled this guide to share with you the advantages and disadvantages of the online booking system.
Advantages of using a salon booking online software
Time-saving online booking system for your employees
When you think about your customer service reps' workflow, you can see that a lot of time is spent processing phone calls from people wanting to book, explaining options for clients, and schedule management.
The telephone reservation system requirement requires one of your staff to be constantly present to process the reservation. You might not see this as an issue for customer service reps, but consider the hours that can be freed up by switching to an online booking platform.
Because BookingLive is fully automated, if there is room available for a certain date, your customers can choose their preferences, choose the date and time, pay, and receive a confirmation email without any interaction. Which of the people – free your employees to do more valuable things with their time. It's a huge advantage of online booking platforms and one of those platforms that can bring many benefits to your business.
Remove the knot of the telephone reservation system.
You are closed for the day. Does that mean customers have to wait until the next day to set their appointment? The online booking system means your business is open 24 hours a day, seven days a week.
In other words, your customers can make a reservation whenever it suits their schedule (without you or your staff have to be there). More than $ 450 billion was spent by online consumers in 2017, and that number will only grow. Studies have also shown that immediate availability when purchasing a product or service significantly increases the number of purchases or appointments.
Clients who decide to book a tour or rent a tour don't want to wait until you're in the office – they want to close activities on their own schedule. Using the online reservation system means your business is open 24 hours a day, seven days a week.
Customers who book themselves are more likely to show up, making absenteeism a thing of the past. If a customer needs to cancel, the points will automatically open online, allowing another customer to make a reservation. By maximizing your bookings, you won't leave unused activity points or rentals.
With online booking, you will get to grips with more people looking to schedule an appointment or playtime.
One of the main advantages of an online booking site is that you are giving your business a huge bottleneck that can prevent customers from booking with you with phone booking software.
Most phone booking systems rely on customers calling during office hours, but for many, they don't have time to book in the middle of a business day. Not to mention that only one caller can make a reservation at a time unless you operate multiple phone lines (which requires more staff to handle). This not only frees up your time but can also open up a new revenue stream.
Whichever way you cut it is a bottleneck that can hold back success and reduce sales.
On the other hand, online booking and appointment booking platforms such as BookingLive, offer the distinct advantage of allowing customers to book anytime and anywhere they see fit, on whatever device they are using. It means instantly removing any bottleneck in your booking process and unleashing the true potential of your business.
There are no noticeable disadvantages to boosting your appointment booking capabilities, so don't limit making your online booking platform a part of your online business strategy.
Greater sales and marketing synergy
How often do you find yourself saying "all of our information is on our website" a day? We are willing to bet that it is a few. Today, our websites are more than mere contact information for our physical locations; they are massive stores of information about our business, what we offer, and Moreover.
So why not offer a reservation opportunity alongside that catchy copy? By getting customers to leave your product page or website to place an order, you create unnecessary complexity for your customers, reducing their chances of making any end booking. Push brings in a lot of revenue.
With the online booking system, you can ask customers to prepay for activities and rent. This helps your money get into your pocket faster and helps ensure that you don't have to worry about paying on the day of the event – giving you and your customers more time to have fun.
The online booking system gives you a breakdown to help you grow your business. Quickly identify your most popular sellers, most requested times, or even the most popular add-ons using the powerful online booking system with strong insights strong. Take advantage of knowing what your customers want most – saving you time and money on services that don't help your business grow.
See if the Online Booking System is right for you.
A modern approach to booking
Today, customers do not explore companies through phone directories, and they cannot find information about mobile_booking_softwarey's products and services by submitting to a directory. No, they're increasingly learning everything they need to know about what you are offering, by going online and through mobile apps.
There's no shortage of reasons why, but you're missing out on a huge advantage of not making the most of the enormous opportunity the Internet offers businesses. By integrating your booking platform with your product pages, you can increasingly get to where your customers are.
As the trend of phone booking dies out, the competitive disadvantage of not having an online booking platform will grow, leaving you and small businesses especially left behind. So keep up with the trends of online booking and migration.
Increase revenue by selling more
In any business, you will face enormous competition, which often leads to a race to the bottom on prices. That's why it's important to sell more goods and services to your customers. That could mean a meal included in a tour, items available to rent for an activity, or a follow-up course.
Online booking platforms like BookingLive introduce additional sales into the booking process, allowing you to offer context-specific items and offers to customers who may have visited. It's just another advantage of the online booking platform and another way to help grow your business in the age of internet reservations.
Disadvantages of using a salon booking online software
There may be a cost
One of the big downsides of online booking systems is that, on all their positives, they come at a price – don't believe all the promises of a free trial or booking system free online room.
Some charge you per transaction, while others charge you a flat monthly fee for reservations, so you'll always know how much you're paying. Custom made online booking platforms will charge you a hefty amount of upfront and recurring costs for bug fixes and support.
Ultimately, the benefits of an online booking system for your business far outweigh the small monthly costs you will have to spend to deploy a system, but the concept of cost is what you will face. To learn more about our rates, click here.
Requires internet access
Although internet access is increasingly popular, one of the main disadvantages of online booking systems is its dependence on internet connection. To book through the online booking system, your guests will need internet access. This can be on their smartphone, tablet, computer, laptop, or any other internet-enabled device.
That's why at BookingLive, our system that allows you to maintain phone bookings inject information directly into our systems so that you can easily maintain and manage your bookings. Bookings, even from non-online bookings.
Online booking systems open up many opportunities for your business, including maximizing social media and saving time for your employees to a new revenue source through sales. Goods. So keep up with the trend of online booking today and contact us, where one of our staff will be more than happy to discuss how we can help you implement your booking system—online room.
It would help if you were ready to welcome a new audience.
Online booking software is a great way to attract new customers, many of whom prefer to book online from their computers and mobile devices. However, if you are running a small operation and don't have enough staff or resources to expand your operations, growing too fast can be challenging.
Not all salon booking online software is created equal.
If you choose a poor customer service provider or have a few features, an online solution can be frustrating – especially when you're ready to grow your business. You must do your homework first and choose an online booking system committed to supporting you and your business for the long haul.
Avoid salon booking online software that doesn't bring you new quality customers.
If you plan to invest in a new technology platform and take the time to train your employees, we recommend choosing a booking system that fits all your business needs – including bringing you a new, high-quality customer stream. Some booking systems include distribution channels, but they may not attract quality customers who will give you great reviews and recommend your business to friends. Make sure you do your research to find a booking system that guarantees the consistent quality of customers.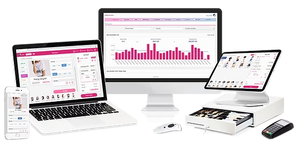 Now that you have read the advantages and disadvantages of using salon booking online software, is this technology right for your company?
Remember to check out bePOS today, the only salon booking online system that guarantees new and high-quality customers. Not only will you receive our award-winning platform, but you'll also receive online training, 24/7 customer support, and reach out to millions of potential customers looking to book an experience like yours. Learn more about bePOS and how it might be right for your business.