More and more women nowadays pay attention to their hair. Going to the right salon is their priority to do so. As a salon owner, you have to know everything about hair care and salon hair treatments that you can give your customer the most suitable solutions and the best satisfaction. Keep reading and you will figure out which kind of hair treatments are needed to lead your salon to success.
6 Factors That Usually Cause Hair Damage
Hair bleaching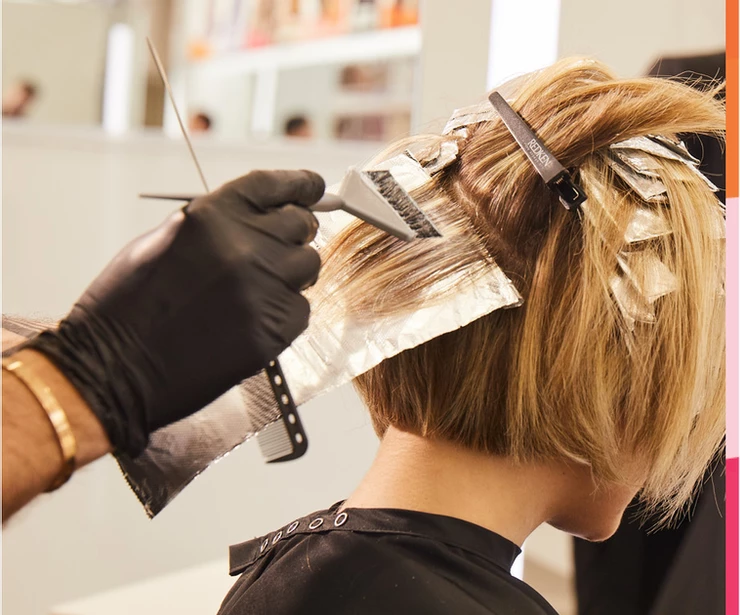 Bleaching is a tool which is used to take the original color, or pigment out of the hair. It may be called professionally a 'pre-lightener'. During this process, people are pulling the pigment from the hair, stripping away the color that they can, then dye the hair blond or add whatever color they want in a crayon box on their hair.
Bleaching is a pretty common thing to be creative with the color of the hair but it's incredibly damaging. When bleaching the hair, the chemicals seep through the outer layer of the hair (the cuticle) and tear away the natural pigment. This changes the structure of the hair, making it weaker. A bleaching process that goes wrong can be a disaster, resulting in breaking hair or hair that falls out.
Highlights and semi-permanent dyes
There are several ways to temporarily color the hair that the colors can be easily added without much commitment. Semi-permanent hair dye has no ammonia content, so it sits on the outside of the hair cuticle and acts like a stain.
This isn't as damaging as hair bleaching because they don't remove the pigment inside the hair. But if highlight or semi-permanent dyes is over-used, it can wear down the hair and begin to change the internal structure of the hair.
Curly perms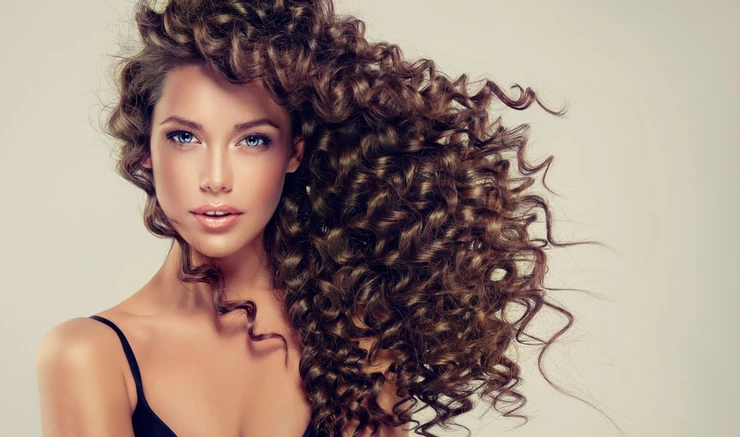 Perm is the best solution for thin hair without any volume. Perms use heat and harsh chemicals to break down and re-configure the protein bonds inside the hair and reconstruct them a different way.
Even though perms won't fry your hair like a bleaching appointment, it's still altering the makeup of the tresses and so there will be some damage involved. It changes the chemical properties of the hair to get that curl or wave. Therefore it will weaken the hair, leaving it dry, dull, and brittle over time.
Curling irons and blow dryers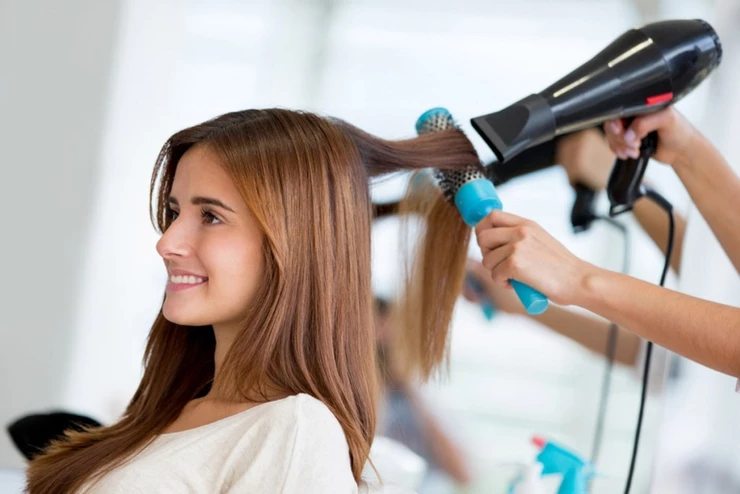 When the heat is held in one place on the hair for an extended time, like with an iron, it can burn the hair and cause irreversible damage to the look.
Every kind of heat applied to the hair will temporarily damage hydrogen bonds that hold them together. And people who over-use this styling method as a part of their daily routine will suffer a lot of damage and breakage.
Tight hairstyles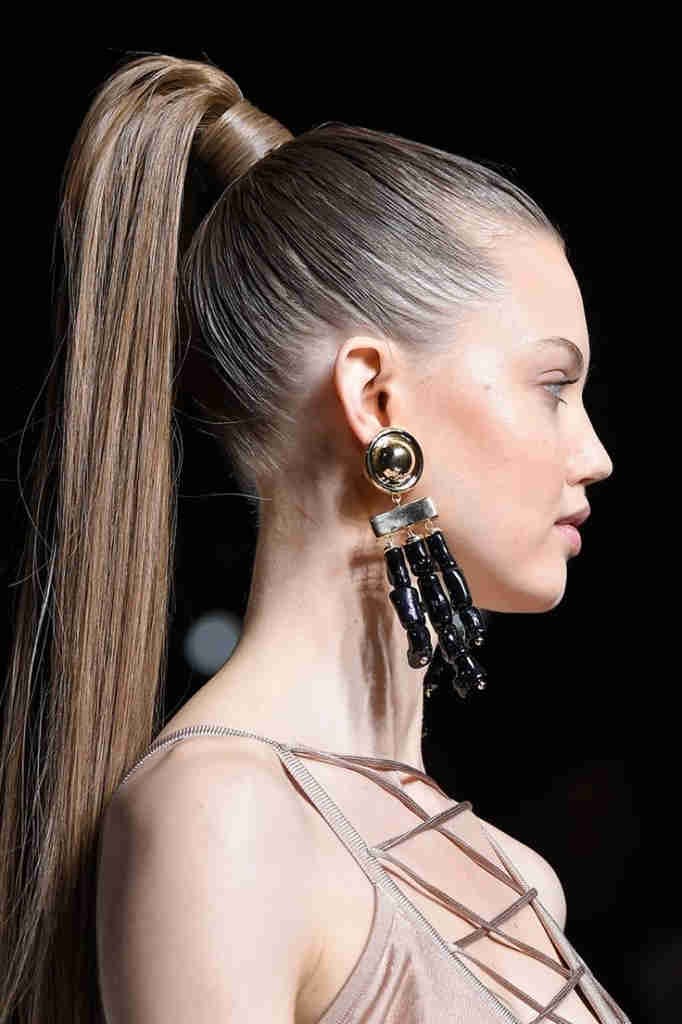 Usually, tight hairstyles are the main cause of traction alopecia, as they put a lot of tension on the hair. Having a very tight bun, or a ponytail can put tension on the hairline and after prolonged wear, can cause hair loss.
This damage is often caused at the roots where they're being held by elastic or pulled out, which makes it difficult to remove. If the hair is pulled too tight and worn like that every day, it will be left broken and brittle.
Over-brushing the hair

Incorrect brushing and the wrong type of brush can cause widespread damage to your hair and scalp. Running a brush or comb too hard through your hair puts a lot of "physical stress" on the hair fiber, and it can cause the cuticle to flake and strip away.
Hair brushing might not be the direct result of hair fall, but brushing the hair too much can cause the hair to break and split at the ends.
Is Hair Salon Treatment Necessary?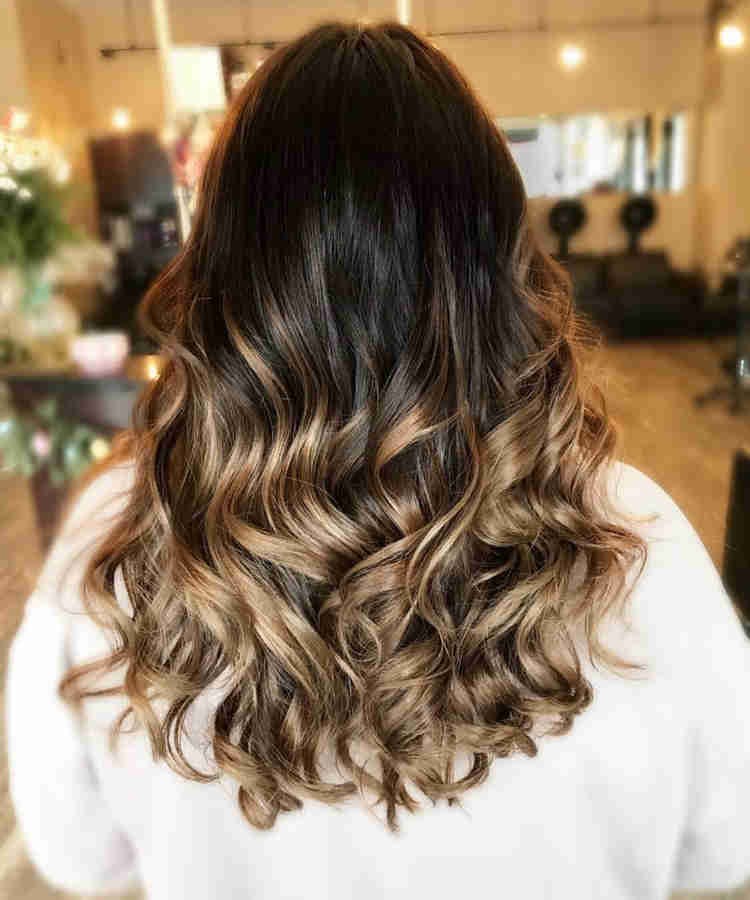 It is true that when you color or style your hair, it will get dry and dull, and you can absolutely use homemade hair treatments to regenerate, nourish and strengthen your hair. Apart from being readily accessible and cost-saving, they are naturally good for hair care.
But what if the at-home treatments cannot work efficiently as they used to, it's time to visit the salon, speak to the stylists and see what they can do for your hair. Like an acne treatment or a regular facial therapy, a dermatologist can heal the way you could never do by yourself. Thus, sometimes it's worth seeing a hair specialist.
In the hair salons, experts can, firstly, look at and evaluate the condition of your hair and scalp. They can assess your hair needs and give the most appropriate solution. Moreover, stylists can access to the necessary tools and equipment you do not have at home. Visiting a hair salon is the best experience that will ideally give you stronger and shinier hair that lasts.
8 Best Salon Hair Treatments For Your Business

Keratin smoothing treatment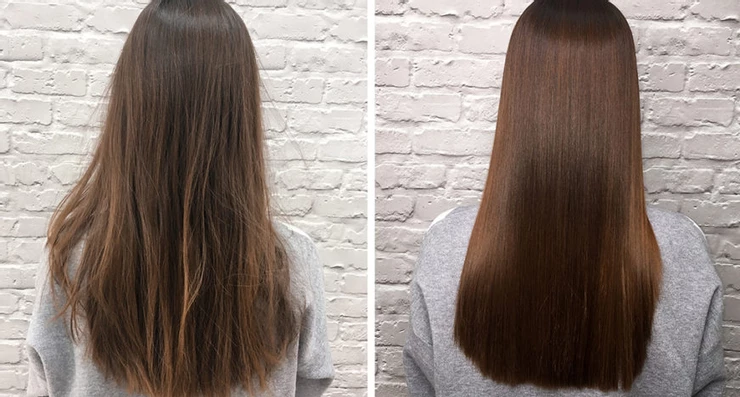 Keratin is a protein already found in your hair. Keratin Smoothing treatment is mostly built of 3 elements: natural protein in human hair, conditioners, and formaldehyde.
Keratin smoothing treatment is ideal for those who have curly or frizzy hair which is styled by flat iron at home or those who wants a semi-permanent silky smooth hair. This hottest and leading salon straightening procedure has gained popularity due to its anti-frizz effect and conditioning benefits. It gives the greatest amount of curl reduction – about 90%, and keeps locking smooth and sleek for up to 4 months.
As a result, you will turn your dull and damaged hair into soft, supple and bouncy locks. There are two ways to apply keratin smoothing treatment to the hair:
A basic keratin treatment such as Goldwell's Kerasilk penetrates into the cortex of the hair, promising shine and silky tresses for up to six months.

A formaldehyde-derived solution from Brazilian Blowout that coats the hair shaft and once rinsed and following with a blow dry and straightening iron, will keep the curls for up to three months.
Scalp treatment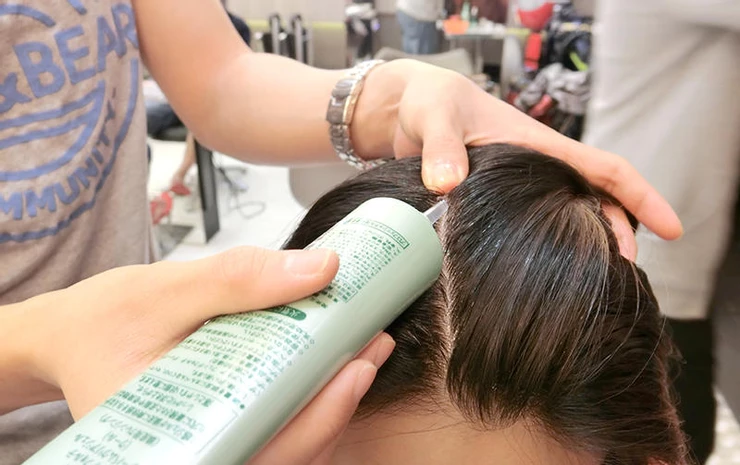 Your scalp could be dry and itchy as it is not getting enough moisture and the dead skin that flakes off is also dry. In the case, an in-salon scalp treatment can be a beneficial service that not only makes you feel wonderful but also substantially correct the scalp oil production and improve hair growth.
The purpose of a general scalp treatment is to keep the scalp and hair in a clean and healthy condition by unclogging the hair follicles, releasing natural conditioning oils. Plus, they stimulate blood flow, so nutrients can better reach the scalp and nourish your hair.
A healthy scalp is essential for healthy hair. A growing Japanese scalp facial trend is becoming widely popular due to the results of improved scalp skin.
Hot oil treatment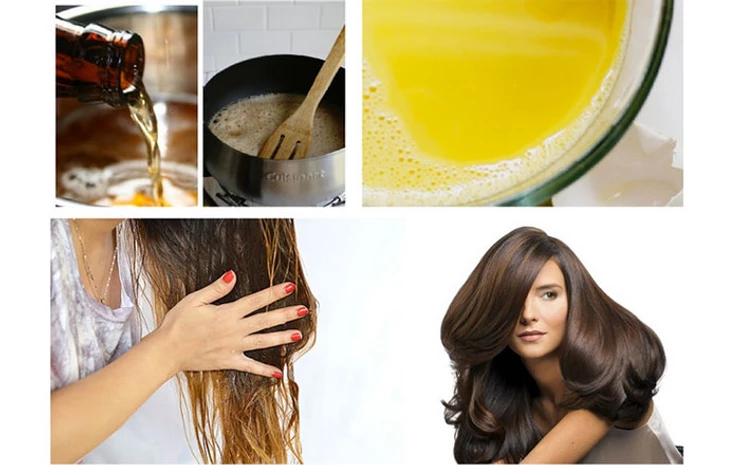 Made from plant-based oils, like almond, olive, and coconut, hot oil treatments work by sealing the hair cuticle, leaving your locks feeling nourished and promotes healthy growth. This can be particularly beneficial for dry and colored hair, regardless of your hair type.
Hot oil treatments provide instant shine resulting in silky hair that feels nourished and smooth. Typically left the oils on the hair for about 12-20 minutes and then rinsed out, this professional salon hair treatment can do wonders for both dry and oily hair as well as damaged hair in no time flat.
The time you should oil your hair, How long will you leave them on, how frequently, and how much you apply all depends on the type of skin and the hair's health.
Moisture treatment
A moisture protein treatment is a deep conditioning treatment which is a part of a regular hair healthy regimen. It strengthens, detangles and helps prevent breakage and split ends. It can also protect your hair from being damaged when heat styling takes place if you use it regularly.
It penetrates deep into the hair shaft, delivers nutrients and proteins to strengthen it. At the same time, it provides a protective outer coating to safeguard hair from general wear and tear, as well as environmental toxins. The moisture treatment process can take 15-30 minutes depending on the condition of the hair and the desired result.
Detox treatment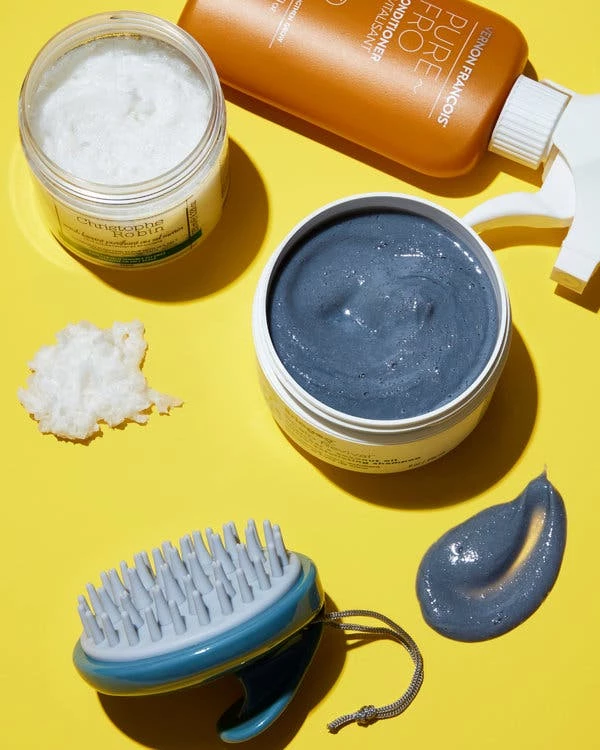 Detox treatment is a high capillary treatment power in the salon which not only reduces root oiliness but also moisturizes the ends of the hair strands. The detoxification process includes chemical, physical and mechanical processes that will provide the hair brightness, softness, flexibility and protection against UV rays.
Detox treatment gives your hair much of powerful vitamins that improve the health of the hair, balance the scalp and therefore stimulate hair growth. It also cleanses the stresses and gets rid of impurities that make the hair lackluster.
Relaxer treatment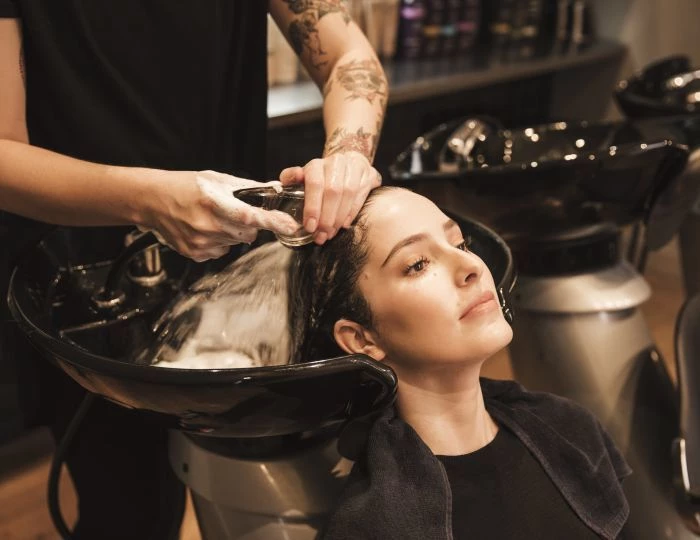 Relaxer treatment is a process of using lotions or creams to make it easier to straighten and manage the hair. It reduces the curl by breaking down the hair strand and chemically altering the texture. As a result, the hair will get a stick straight look without any frizz.
The process can be customized to reduce curl, remove frizz, and control movement with the result varies depending on your hair type. A hair relaxer will usually leave your hair straight for about six to eight weeks, and it may require touch-ups from time to time.
Professional stylists at a hair salon have to know how to care for customers' hair and can properly add all the nutrients that have been stripped during the chemical process.
Toning treatment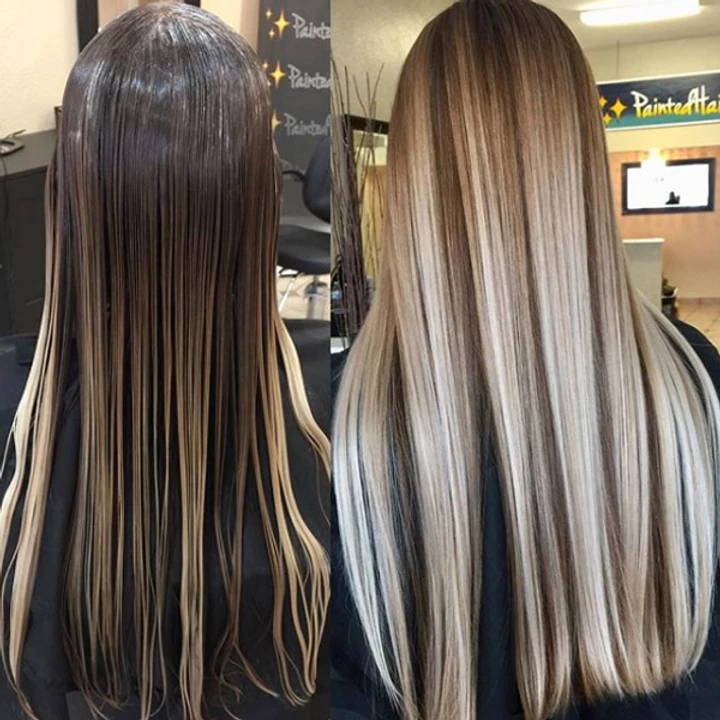 The final color comes from the toning process. Toning treatments are used to correct and maintain the color of the hair: it can extend the hair color, prevent fading, and correct a multitude of coloring sins. On blondes, cooler toners make the color more silvery and warmer toners make it more coppery. Thus toning is the most vital part of the color process.
However, toners are not only beneficial colored-hair. There are acid-based toners which can add shine to natural hair and won't affect the color. By reflecting the light, this gives hair a super glossy varnish-like effect.
Depends on the type of hair, toner can last from two up to six weeks. The general rule is toner can be kept in a natural hair longer than a hair which is in damaged condition.
Hair gloss treatment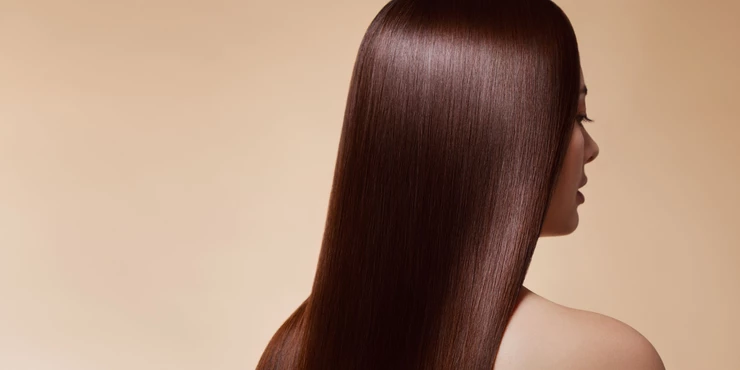 In glossing treatment, mostly natural components are used and products usually contain hydrogen peroxide. This process treats the hair from within by penetrating its shaft and sealing the active substances inside. The treatment helps lift the cuticles and smooths the hair surface, gives it extreme shine and makes it stronger.
Hair gloss is a kind of semi-permanent dye, which means that it will fade away over time. The effect of hair gloss treatment lasts about four to six weeks before washing out.
Conclusion
Opening a hair salon is a long journey and it requires ambition and patient. We hope this article can help you to get your dream.