More and more people nowadays realize the benefits of a healthy lifestyle and tend to go to a spa for relaxing massages or beauty treatments. Thus, the global beauty industry keeps growing at a breakneck pace. Do you love making people feel refreshed and relaxed through beauty and spa treatments? Do you want to take opening a spa as the opportunity but you have no idea about the spa license requirements? It seems like there are an overwhelming amount of things to get your head around when navigating the different licenses and permits. Don't worry! This article of bePOS is made to provide you with all the necessary licenses you need to know in one place.
5 Must-have Spa License Requirements To Run A Spa Business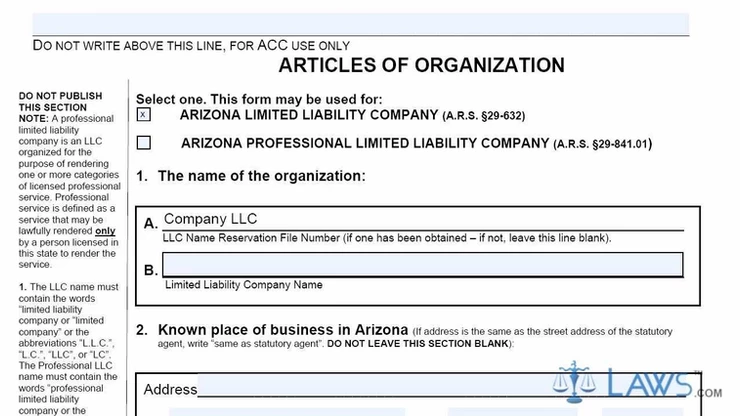 When you first start your spa business, you must have already defined the structure of the business and fulfill in a formal legal document called: Article of organization. The spa business often a limited liability company (or LLC). The document is used to establish the rights, duties, powers, liabilities and other obligations among members of that LCC.
The document should include:
Business model
Research the beauty industry to determine high in-demand services and competitors. Then depending on your business budget and expertise, you can choose a spa model such as day spa, medical spa, ayurvedic spa, dental spa or club spa, etc.
Business name and address:
The name, as well as the brand, is what your company stand for. The stronger your brand is, the more customers will remember your spa, help your business stand out from competitors. The location of the spa is also an important part that directly affects the costs and revenues. For instance, the more visibility you are, the more customer will know about you, and the fewer expenses will be used for advertising.
LLC's members, managers, organizers, and directors.
The name, address, and position of each member or staff should be listed. Statement of business purpose:
The statement is aimed to express your business motivations, visions, and missions that how your spa benefits customers once it's established. Filling requirements for articles of organization may have several slight differences depends on your spa's location.
Certificate Of Occupancy
Article Of Organization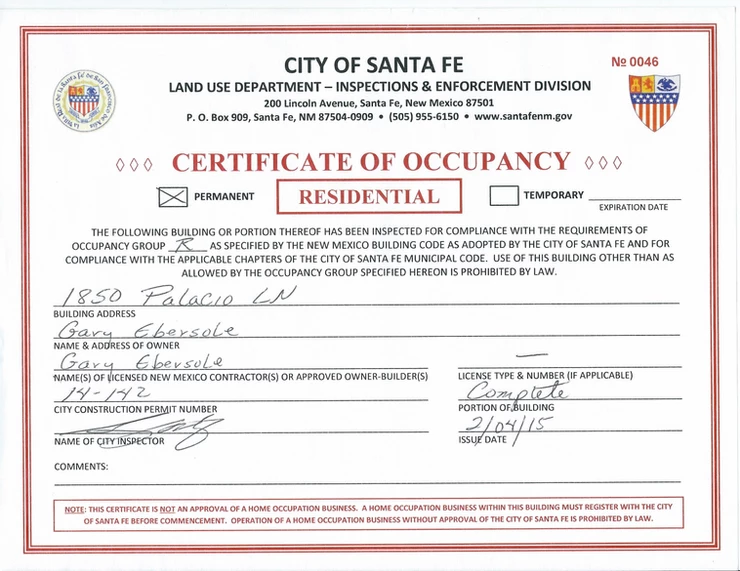 The Certificate of Occupancy is a document issued by a local government agency or building department that certifies that your property is compliant with the requirements for the type of business you are planning to run.
You need to validate that your property is fit for the spa business you are planning to set up. A spa business typically requires enough room for all of the services provided such as a room for massages and baths, waxing, manicure and pedicure stations; a waiting area and receptionist area with tables and chairs, shelving for products to be sold and a storage room. A specific water installation should be also inspected.
You should request this certificate before any work is done on the property. The certificate then will be issued when all inspection checks have been done.
Sales Tax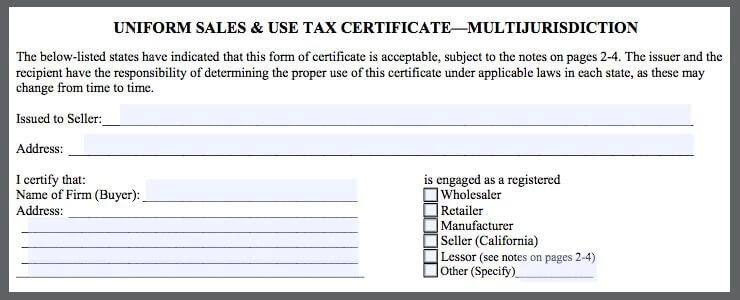 You must collect sales tax on each sale you make. Typically you will pay 8% of your retail price in tax. You also need to go to the tax office to register for Tax Identification Number. You're required to provide your personal details, business operation license, and a description of the products you are planning to sell.
Because spa business is a service business, you should contact your local tax authorities for information on the law in your area and remain compliant.
Federal Income Tax ID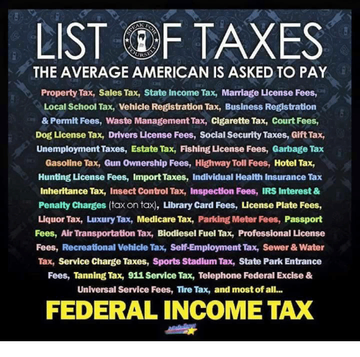 As you operate a spa business, the tax varies and requires different forms on which you report your business income and expenses. After recording all of your financial information, determine the correct IRS tax form and fill out business earnings and expenses of your business. Also, talk with your tax advisor for other suggestions for your particular situation.
Liability Insurance Policy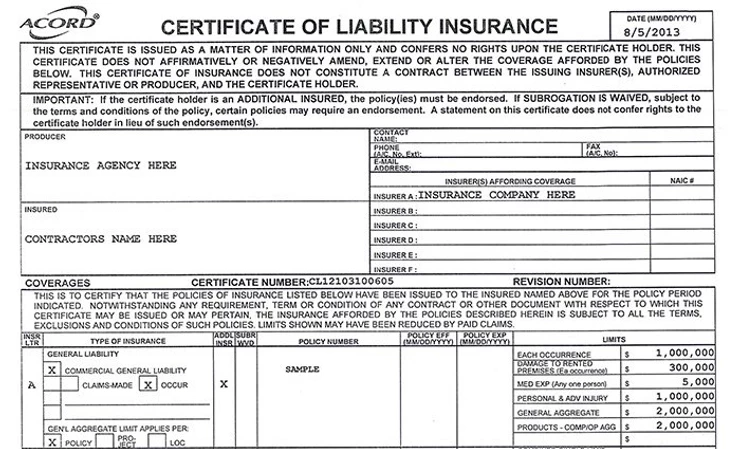 Business liability insurance protects a company and/or business owner in the event of a formal lawsuit or any third-party claim.
Coverage includes any financial liability incurred in addition to expenses related to the company's legal defense. There are three main types of business liability insurance: general liability insurance, product liability insurance, and professional liability insurance.
5 Necessary Spa License Requirements For A Spa Owner
Cosmetology License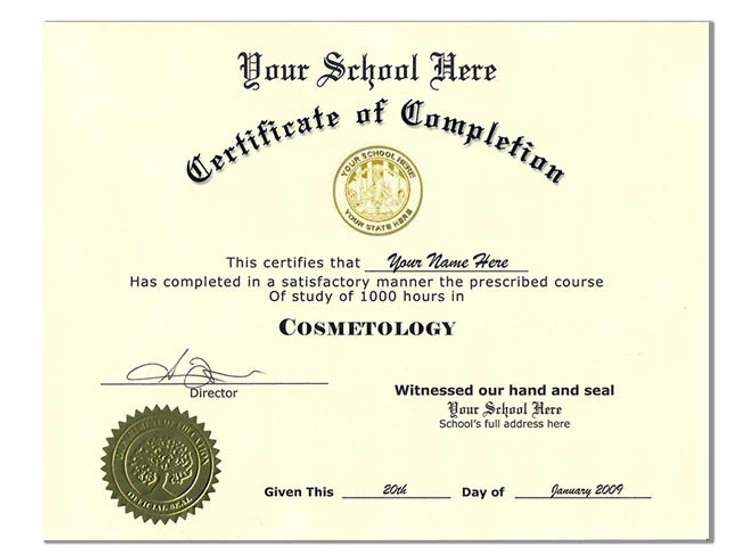 This is the most comprehensive license which requires a long training time. It includes all types of beauty treatments like skin, hair, and nails.
The licenses generally for professionals graduating from an accredited cosmetology program, an apprenticeship program or completing cosmetologist classes and courses.
General Business Licenses
Besides the spa specific cosmetology license, there are other business licenses and permit you'll also need before you start.
Retail seller permit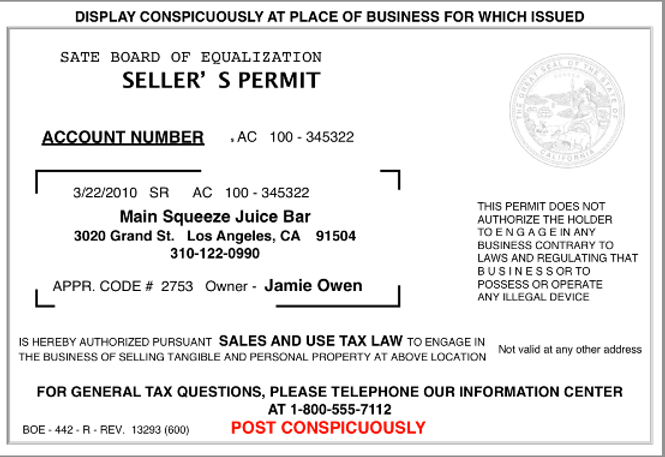 You may be required a special permit if you want to sell spa and beauty merchandise. The specific permit requirements may vary from state to state or from country to country.
How much does a seller's permit cost? A seller's permit typically costs nothing. However, there may be a security deposit to be paid to cover any un-payed taxes in case the business closes. The amount of the deposit will be determined at the time of application.
Spa business operation license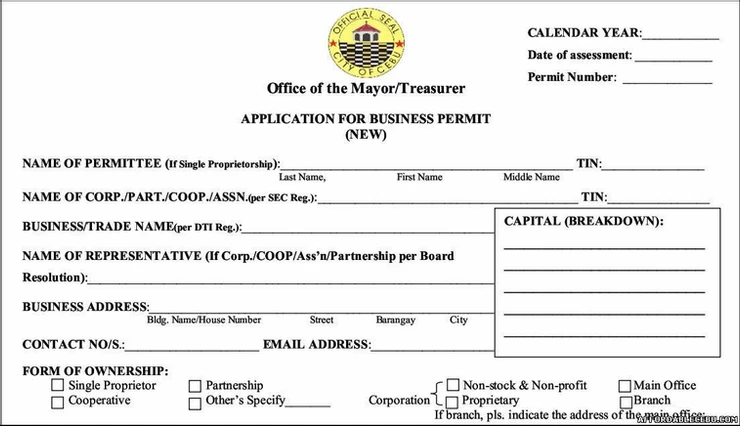 It's an important business license that you will be required no matter where your spa is. You just need to fill in a form including your security number and profession.
Employment Issues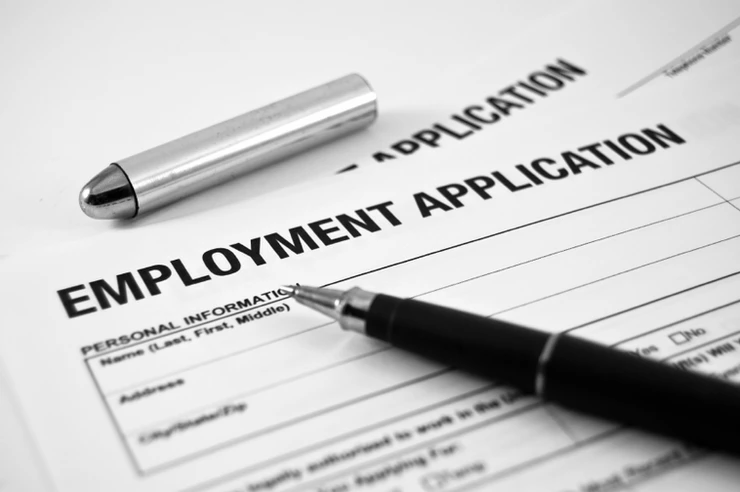 Spa owners must be aware of the local laws affecting their employees. The proper use of the minimum wage, overtime working, sick leave policy for employees in the jurisdiction is among the considerations.
You must provide employees with information relating to their compensation if you provide coverage, as well as what an employee can do if she or he is experiencing discrimination.
Health Inspection

The spa business creates an inherent exposure to bacteria and the possible spread of disease. You need to review the health code as it pertains to your particular line of business.
For instance, equipment and tools used for spa treatments must be sanitized or boiled carefully to remove bacteria after each use. Other regulations include the use of clean towels, sanitized work stations and accurately identifying stored liquids with labels. Inspections are an essential part of every local environmental health program that spa owners must be required.
Spa Management Certificate Or Degree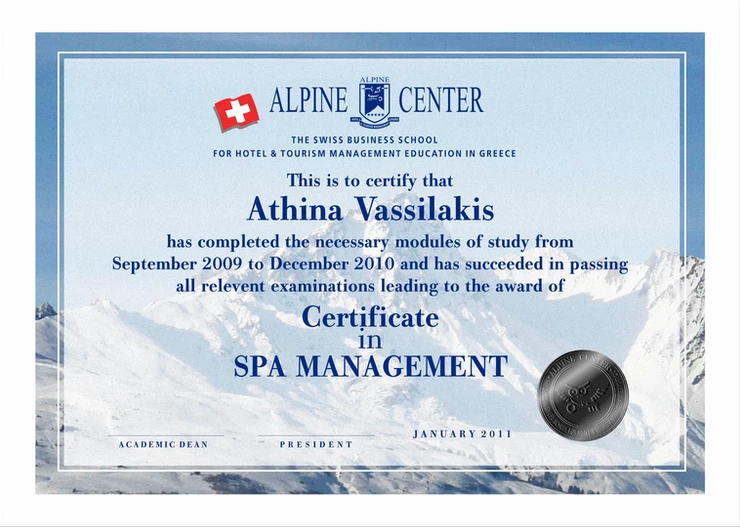 Spa managers interested in pursuing a formal education in spa management can complete a certificate program or an associate's degree to enhance job prospects. The courses in these programs provide and develop the necessary skills and knowledge to run a successful spa business.
A spa management certificate or associate's degree program teaches owners how to operate a spa profitably, which covers business, finance, and marketing courses, as well as spa-specific courses.
5 Professional Staff License Requirements
Cosmetologist License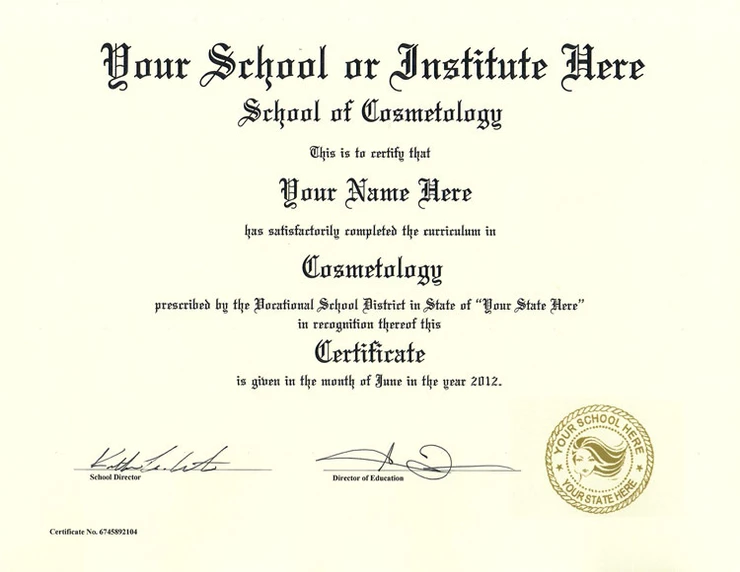 Individuals with aspirations of becoming a cosmetologist should expect to complete a certificate or associate's degree program through a state-approved cosmetology school or courses and pass both written and practical exams.
Through classes, seminars, trade conventions and runway shows of the program, the attendances will become familiar with therapeutic treatments like massage, learning advanced hygiene practices and stay on top of the latest techniques.
The best cosmetologists inspire trust and demonstrate the kind of interpersonal skills, tact, and charm that allow them to retain loyal customers for the long-term.
The majority of cosmetology schools allow students to achieve a certificate or diploma. On average, cosmetology diploma or certificate programs take between 9 and 15 months to complete.
Esthetician License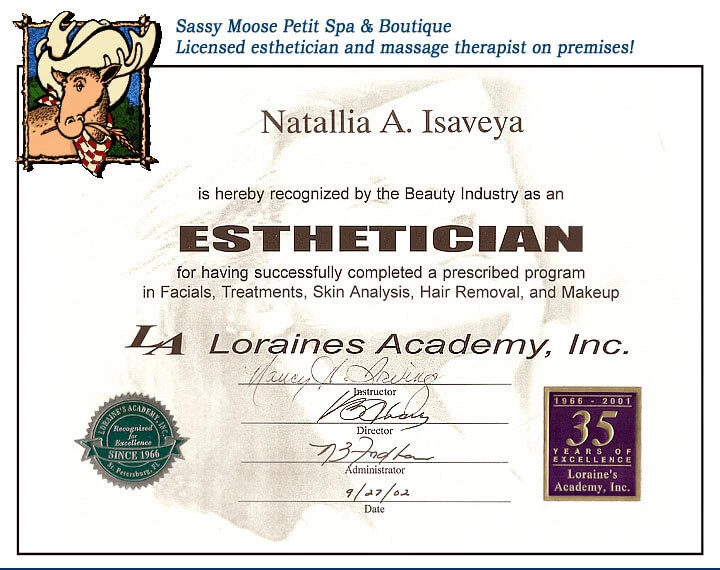 Estheticians if required to be familiar with the diagnosis and treatment of skin conditions, infection and sanitation control procedures, the skin histology, and the integumentary system before being allowed to offer their services.
The esthetician license requirements vary depends on the country and specific location, the general process is quite similar. You have to first complete an approved program of esthetics through formal schooling, apprenticeship or master esthetician.
Next, you have to be able to demonstrate the skills and knowledge learned through an esthetics program by taking and passing a theory (written) and practical (hands-on) examination. Last but not least, estheticians, like other licensed professions, must renew their licenses, make sure that they are staying on top of the latest advances, trends, and innovations in skincare.
Electrologist License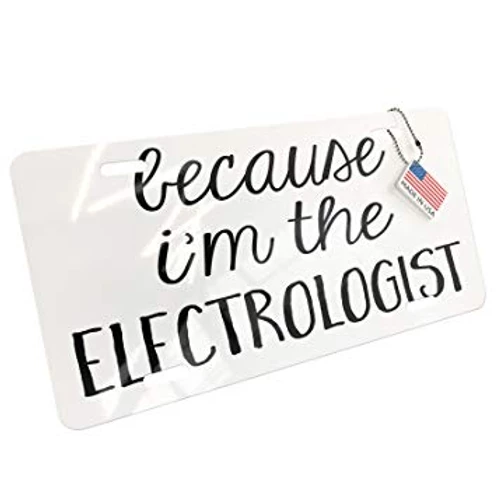 Electrologists uses electricity to perform hair removal services and permanently stop the growth of hair on various parts of the body: legs, arms, back, and face. Electrology's study tends to be slightly less demanding than cosmetology.
Throughout the training course, electrologists might study the theory of electrolysis and the technology used as well as hands-on experience to be qualified for licensure. There are licensing fees for the application, licensing, and testing.
The electrologist license also has renewal requirements. One aspect of renewal remind you to keep learning, keeps your skills fresh, helps you find new and more efficient ways to fulfill your job duties
Massage Therapist License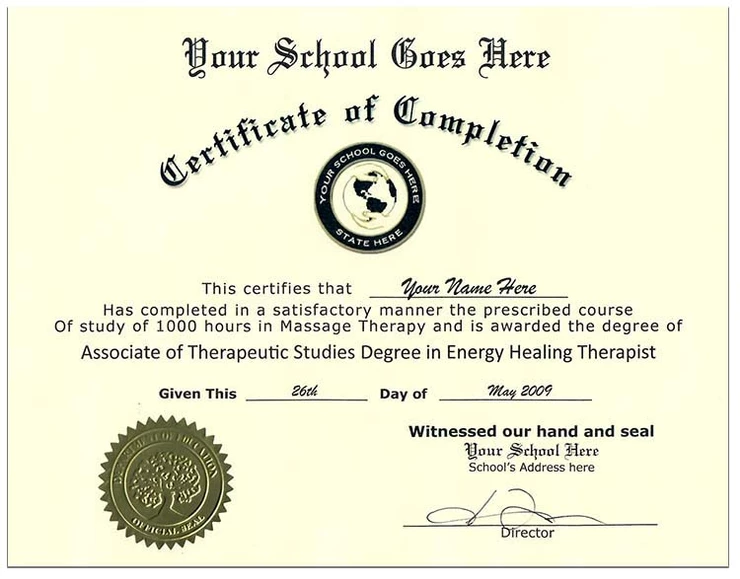 Massage therapy is a system of assessment, evaluation, and manual application techniques apply to the customer's body to make them feel refresh and relax. The process includes scientific manner taking into account the muscle locations, stress points and other anatomical considerations on other parts of the body.
To apply for a massage therapist license, applicants must complete an approved massage program or graduate from massage school or course. The major requirements are typically education and examination, besides, there can be various other requirements such as minimum age of permission, background screening or personal legal documents, etc.
Manicurist License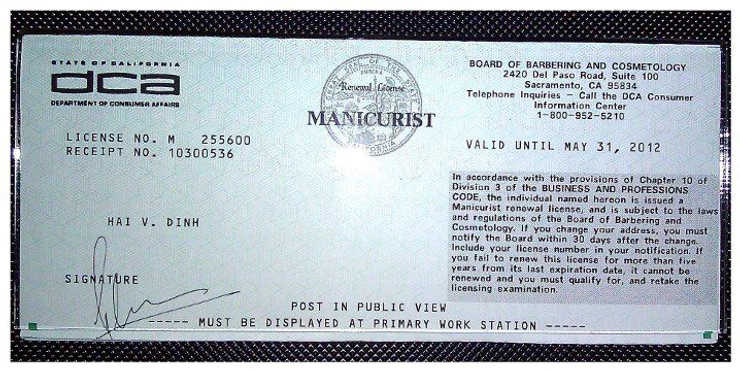 This license is for pedicures, manicures and other nail and hand services. In specific, a manicurist may perform hand, feet, and lower leg massages and may use gels, acrylics, applying extensions, tips, and wraps.
Manicurists are licensed professionals. Most states require manicurists to pass an exam and complete a training program or apprenticeship, or both.
Conclusion
The exact licenses and permits you need and how you can obtain them, will vary by state or country. You should seek specific legal advice and guidance from your trade association and experienced seniors in the industry.